New Music From The Mavericks Coming May 29
Full-Length Album Due In The Fall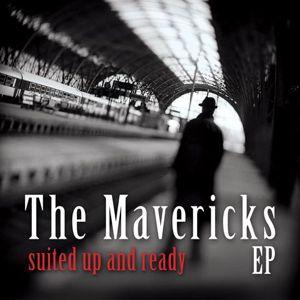 The recently reunited band The Mavericks will release a five-song EP of new music on May 29. A full length album from the Grammy-winning group is expected to follow in the fall.
The EP, titled "Suited Up And Ready," contains the group's new radio single, "Born To Be Blue." The other four songs are "Back In Your Arms Again," "Come Unto Me," "Amsterdam Moon," and "That's Now My Name."
"Our amazing fans have been asking for new music for almost a decade and we couldn't be more proud to deliver," said Mavericks lead singer Raul Malo in a press release. "We poured our hearts and soul into the new music and we think it's our best work yet."
Beginning this weekend, the band will support their new music with a North American tour that will include some not yet announced dates in Canada.
live local music on
Enter your ZIP code to see concerts happening in your area.
Data provided by Zvents
follow msn music