George Jones Planning Farewell Tour For 2013
60-City Outing Will Be Appropriately Tltled "The Grand Tour"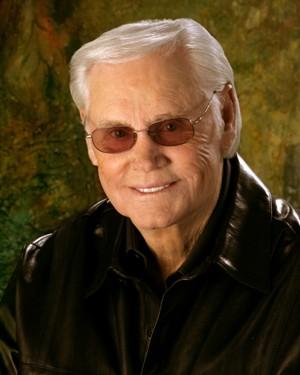 After battling some health issues this year that required a couple of hospital stays for a persistent upper respiratory infection, country music legend George Jones is giving up life on the road.
Jones, a member of the Country Music Hall of Fame, has announced plans for a farewell tour next year. Quite appropriately, he's naming the outing after his 1974 No. 1 hit, "The Grand Tour." That's just one of 13 No. 1  hits Jones has landed on the Billboard country charts since his recording career began in 1955.
A statement from Jones' publicist reads, "After over 50 years of touring, Jones has decided he is ready to slow down and spend more time with his wife, children and grandchildren." The 80-year-old Jones is quoted in a press release saying, "It is tough to stop doing what I love, but the time has come."
The Grand Tour will visit approximately 60 cities in 2013. Jones, a two-time Grammy Award winner, also plans to record a new studio album, which is likely to include some new songs fellow country music legend Dolly Parton has been writing for him.
Jones maintains a busy tour schedule for the remainder of this year as well, with dates scheduled through Dec 15.
live local music on
Enter your ZIP code to see concerts happening in your area.
Data provided by Zvents
follow msn music