On Tour: Carrie Underwood, Martina McBride Hit The Road
McBride's Tour Will Include 16 Holiday-Themed Shows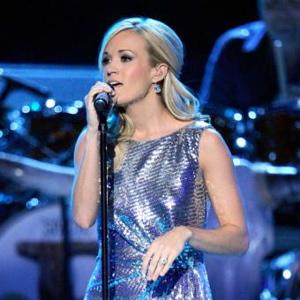 • Carrie Underwood will launch her headlining headline North American arena tour today in Manchester, NH. The "Blown Away Tour" also features opening act Hunter Hayes.
A total of 55 dates are scheduled through Dec. 22, including six in Canada. Underwood is donating $1 from each ticket sold on the North American leg of the tour to support Red Cross disaster relief. Proceeds from her Canadian concerts will be donated to the Canadian Red Cross.
Her two previous headline tours, 2008's "Carnival Ride Tour" and 2010's "Play On Tour," performed for a combined total of nearly 250 shows with 2.2 million fans in attendance.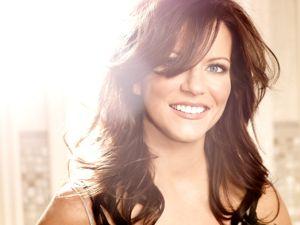 • In other news, Martina McBride will launch a new leg of her "One Night" intimate theater tour on Sept. 28. After 11 dates, McBride will take a few weeks off, then return to the road on her holiday tour, "The Joy Of Christmas." That tour will hit 16 cities before wrapping up in Chicago Dec. 21.
"The Christmas season is by far the McBride family's favorite time of the year," says McBride in a prepared statement. "Holiday music is some of my most favorite to sing, and it reminds me of the memories I have growing up that I've shared with my daughters. I have compiled all of my favorite Christmas songs and will package them together in a fun concert."

How pathetic, Martina never really was that big and Carrie shot to the top almost immediately. The old Hen is clinging to the coat-tales of the young chick in hope of boosting a career that has sagged worse than her............ Here's a novel idea Martina, actually WRITE something, you know, like Emmylou Harris or Sheryl Crow and be an actual artist instead of trying to rely on your "looks". Sorry, but the musically "fecal" excrement that has been coming out of Nashville just sucks! It's plastic, over produced and TOO digitally enhanced, and I for one am tired of the polished turds!
Are you sure you want to delete this comment?
live local music on
Enter your ZIP code to see concerts happening in your area.
Data provided by Zvents
follow msn music