Kenny Chesney to launch his own line of rums in May
Singer joins fellow stars Toby Keith and Colt Ford in the spirits business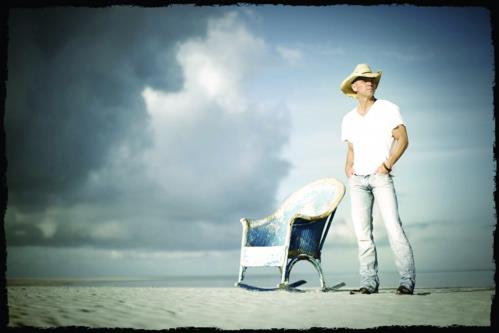 Kenny Chesney already has his own line of sunglasses, and now he'll be adding a branded rum to his list of products. Blue Chair Bay Rum will be available in May in three flavors: coconut, coconut spiced and premium white rum. Chesney helped create the products in Barbados with master blender Mike Booth at one of the Caribbean's oldest rum distilleries.
He joins fellow country stars Toby Keith and Colt Ford in the spirits business. Keith has his own brand of mezcal. Ford has moonshine and vodka brands.
"Rum is what I drink, and I always told myself if I was going to do this, I wanted to create something I could be really proud of, not just take a check and a piece of a company, but make the rum I truly wanted to drink," says Chesney in a press release.
"Anyone who knows me knows I've drunk a lot of rum in a lot of places," he continues. "And the more you drink, the more you know what you wish you could have. I finally decided there was no reason not to . . . All I had to do was decide once we started tasting what that flavor that truly felt like the end of the day in the islands was . . . I think anyone who enjoys rum is gonna love this."                     
live local music on
Enter your ZIP code to see concerts happening in your area.
Data provided by Zvents
follow msn music