Scotty McCreery to stage Hurricane Sandy relief concert in NYC
Singer will be joined on stage by fellow "Idol" finalist Pia Toscano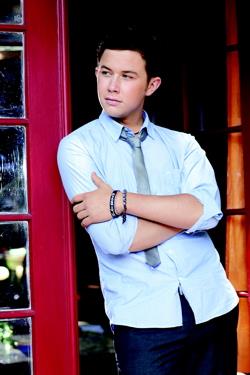 Several of our recent posts this Thanksgiving week have been about artists' good works on behalf of charities, and this one is no exception. Scotty McCreery has announced plans to turn his regularly scheduled Nov. 23 concert at New York's Beacon Theater into a benefit show for victims of Hurricane Sandy.
The show, originally billed as "Christmas with Scotty McCreery" (in support of his newly-released holiday album of the same name) is now being tagged as the "Beacon Theater Benefit for Hurricane Sandy Relief." McCreery will donate a portion of the ticket sales to the charity World Vision's Hurricane Sandy relief efforts.
World Vision is a Christian humanitarian organization dedicated to working tackling the causes of poverty and injustice in nearly 100 countries around the world. Since the storm struck, World Vision has focused on providing assistance to communities in Queens, Staten Island, Bronx, Yonkers and Coney Island in New York, as well as in Hoboken and Egg Harbor Township in New Jersey. 
In addition to McCreery's ticket donation, World Vision will also be collecting donations onsite during the November 23 concert.
McCreery has invited his friend and fellow "American Idol" fan favorite Pia Toscano—a native New Yorker—to join him onstage at the Beacon.
"Being from North Carolina, I have seen firsthand what hurricanes can do," McCreery says in a prepared statement. "After seeing the devastation caused by Sandy, I wanted to figure out a way to help. And given that we have a show at the Beacon Theater the day after Thanksgiving, I thought 'Why not turn that New York show into a benefit?'"
Adds McCreery, "It's fitting that the day after Thanksgiving we can all show how thankful we are to live in a great country where Americans help Americans in their time of need. So, I hope everyone will come out and support the Beacon Theater Benefit for Hurricane Sandy Relief. It will be a fun night and a grateful way for us all to kick off the holiday season."
live local music on
Enter your ZIP code to see concerts happening in your area.
Data provided by Zvents
follow msn music