Idols in the news: Casey James and Lauren Alaina
Former "American Idol" finalists make headlines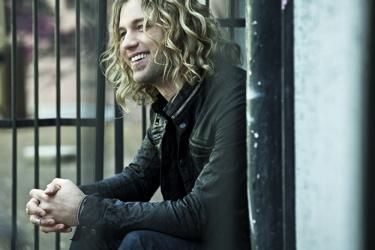 Casey James, best known as the third place finalist on season nine of "American Idol," has joined the effort to raise money for St. Jude Children's Research Hospital by participating in the second annual No Shave November competition, in which participants step away from their razors for the month as part of a fundraising campaign.
"Team Casey James" is currently the top No Shave November fundraising team with more than $4,500 raised so far out of a $10,000 goal. To donate to Team Casey James and help St. Jude continue to find cures and save children's lives, click here. Donations can be made through Nov. 30.
James and fellow Texans JB and the Moonshine Band will kick off the 11-city Taste of Country Christmas Tour Nov. 15 in Abilene, Texas.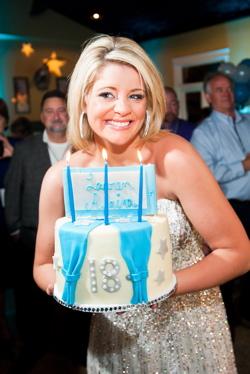 In other news, "Idol" season 10 runner-up Lauren Alaina turned 18 years old on Nov. 8, and last weekend was surprised with a prom-themed party designed to re-create the junior prom she missed while on the road performing this year.
Told she was going to dinner with a small group of family and friends, Alaina was taken to a location in her hometown of Rossville, Ga., where members of her high school class, family and friends were waiting, along with a dress for her to change into. Her mother and a hired party planner organized the event.
Also on hand were special needs teenagers, some of whom were made honorary prom kinds and queens at the party. Alaina is an ambassador for the Special Olympics Project Unify. Another party guest was Jordan Trunfio, a high school student from Springfield, Va., suffering from a brain tumor, whom Alaina surprised a few weeks ago at his homecoming dance.
Having just wrapped her 18-city Inch-By-Inch Tour, Alaina will next be seen at the American Country Awards on FOX Dec 10 in Las Vegas, where she is nominated as new artist of the year. James will also be at the American Country Awards, where he is nominated for his first ACA for music video of the year for "Let's Don't Call It A Night."
live local music on
Enter your ZIP code to see concerts happening in your area.
Data provided by Zvents
follow msn music