Briefs: Brad Paisley to chat with fans following Ustream video premiere
Plus, new country record deals for Sheryl Crow and LoCash Cowboys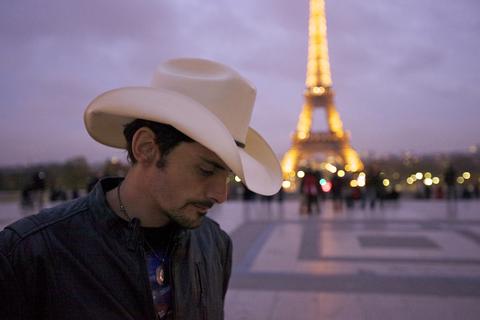 • Brad Paisley (pictured) will premiere the official music video of his current single, "Southern Comfort Zone," Dec. 10 during a live Ustream broadcast beginning at 3 p.m. (ET) at www.BradPaisley.com and http://www.ustream.t​v/bradpaisley.
In addition to screening the clip for the first time, there will also be an interactive element to this Ustream event. Paisley fans worldwide will have an opportunity to chat with him immediately following the video's premiere via Ustream's social stream and Twitter by tweeting #bradpaisleychat.
"Southern Comfort Zone" is directed by Jim Shea, who also directed Paisley's videos "Waitin' On A Woman," "Start A Band," "When I Get Where I'm Going," "Welcome to the Future" and "Water." The song is from Paisley's upcoming album, due out April 9.
• MusicRow.com breaks news that Sheryl Crow has signed to Warner Music Nashville and is gearing up to release her first country album. A release date for a new project has not been announced.
Crow has appeared on the country singles charts multiple times in the past 10 years, most often for duets with such artists as Kid Rock, Vince Gill and Brooks & Dunn, and she has also collaborated with Dixie Chicks, as well as the pairings of Miranda Lambert and Loretta Lynn and Emmylou Harris and Mary Chapin Carpenter. Crow has earned several CMA Awards nominations in her career, as well as Grammy nominations in country categories.
• LoCash Cowboys have been signed to the Average Joes Entertainment roster following the closing of their previous label. Average Joes is home to Colt Ford, Montgomery Gentry, Josh Gracin, Kevin Fowler and other stars.
The duo's first project for the new label is a Christmas video, "What Time Is It?" which premieres on GAC today. The song is also featured on the new compilation album "An Average Joes Muddy Christmas." Their first full-length album on the label will be released in early 2013.
As songwriters, the duo's Preston Brust and Chris Lucas recently celebrated their writing success on two hit singles, Tim McGraw's "Truck Yeah" and Keith Urban's "You Gonna Fly."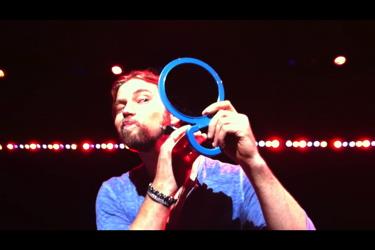 • Casey James (right) and his band raised $13,528.98 for St. Jude Children's Research Hospital by participating in the second annual No Shave November competition. Event organizers bestowed the honor of MVB ("Most Valuable Beard") on James for his fundraising efforts, which saw his team leading the competition for most of the month.
As a thank you to fans, James shaved his beard off live on stage last Friday night in Shreveport, La. Watch it here.
"I'm so proud to have been a part of No Shave November," says James. "Being an artist can sometimes give you the ability to help causes like this in a bigger way. It's something that I don't take lightly, and I'm extremely thankful for it. To know that we raised over $13,000 brings me so much joy. I hope we can do more in the future. A special thanks to my band (some of whom haven't had beards for years) for coming along for the journey." 
live local music on
Enter your ZIP code to see concerts happening in your area.
Data provided by Zvents
follow msn music