Randy Travis pleads guilty to driving drunk (and, er, naked)
Singer must spend at least 30 days at an alcohol treatment facility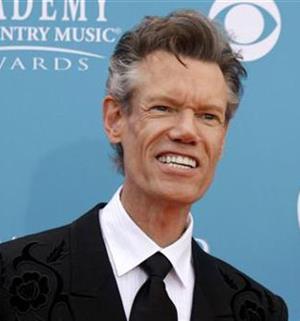 The Associated Press reports that Randy Travis has pleaded guilty in a North Texas court to driving while intoxicated, a charge resulting from an incident last summer when the singer crashed his Pontiac Trans Am while driving naked.
Under the terms of his sentence, the 53-year-old Travis must spend at least 30 days at an alcohol treatment facility. He also received two years of probation, and was fined $2,000. The misdemeanor had been punishable by up to a year in jail and a $4,000 fine, reports the AP.
According to authorities, Travis' car veered off a road last August near Tioga, a town about 60 miles north of Dallas where the singer lives. The car struck several construction-zone barricades. Upon arriving at the scene, police found Travis naked and belligerent. He was later found to have had a blood alcohol level of 0.21. The legal limit for driving is 0.08.
A statement released by Travis' publicist said the singer "is moving beyond the matters of 2012, and looking forward to the opportunities ahead this year, including his concert tour that will begin on March 1. He is inspired and encouraged by the continued support of his friends and fans."