Briefs: Jerrod Niemann Readies New Album For Fall Release
Plus, News From Ricky Skaggs And Jana Kramer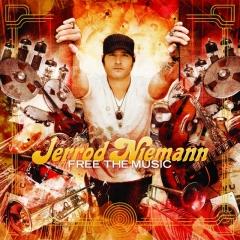 • Jerrod Niemann has released the cover art and track listing for his upcoming album, "Free The Music," due out Oct. 2. It includes a duet with pop singer Colbie Callait. Niemann co-produced the album, wrote or co-wrote all 12 tracks, and came up with the idea for the cover design, an illustration that shows him opening a set of doors, which he says symbolizes letting the music out and inviting the music lovers in.
"We've done our best to try and make room for everyone," he says.
Niemann tells USA Today, "This album is my interpretation of how I feel about country right now," and that means horns, fiddles and steel guitars. "I made this record in an effort to try and mix 1927 with 2027, but I didn't want to disregard 100 years of what people have already done musically," he says. "Instead, I wanted to take that and do it in a way that is also representative of the future."
Here's the track listing, including songwriter information:
1. "Free The Music" (Jerrod Niemann)
2. "Whiskey Kind of Way" (Jerrod Niemann, Randy Boudreaux)
3. "Get On Up" (Jerrod Niemann, J.R. McCoy, Jesse Clingan)
4. "I'll Have to Kill the Pain" (Jerrod Niemann, J.R. McCoy, Arlos Smith)
5. "Only God Can Love You More" (Jerrod Niemann, Jon Stone, Lee Brice)
6. "Shinin' on Me" (Jerrod Niemann, Rob Hatch, Lee Brice, Lance Miller)
7. "Honky Tonk Fever" (Jerrod Niemann)
8. "Guessing Games" (Jerrod Niemann, J.R. McCoy)
9. "It Won't Matter Anymore" (Jerrod Niemann, Rob Hatch, Lance Miller)
10. "I'm All About You" [featuring Colbie Caillat]
(Jerrod Niemann, Richie Brown)
11. "Real Women Drink Beer" (Jerrod Niemann, Houston Phillips)
12. "Fraction of a Man" (Jerrod Niemann)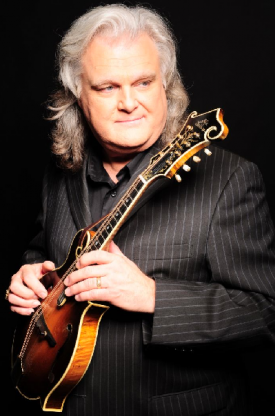 • Genre-straddling artist Ricky Skaggs (right), best known for his work in bluegrass and country music, has made a significant contribution to gospel music as well. That achievement will be recognized on August 14 when Skaggs is inducted into the GMA Gospel Music Hall of Fame. He joins fellow 2012 inductees Aretha Franklin, Dallas Holm, The Hoppers, Love Song and Rex Humbard.
"For someone who has spent my entire career playing music in the marketplace, not in the church, this is quite an honor," says Skaggs in a press release. "I've always loved the Gospel and I sing about it in many different ways. I've never seen myself as a Christian artist, just an artist who is a Christian. I'm very grateful for this award."  
Skaggs is set to release his latest studio album, "Music To My Ears," in September. It includes a duet with Barry Gibb of the Bee Gees on the track "Soldier's Son." Gibb made his Grand Ole Opry debut alongside Skaggs earlier this year.
• Singer/actress Jana Kramer has been signed by Nationwide Insurance to sing the company's "On Your Side" commercial jingle. Kramer's voice is featured in new television advertisements Nationwide launched as part of its national marketing campaign, Join the Nation, which debuted during the opening ceremonies of the 2012 Olympics and will continue to air nationally throughout the next year. Meanwhile, Kramer's debut single, "Why Ya Wanna," broke into the top 10 last week on the national radio charts.
live local music on
Enter your ZIP code to see concerts happening in your area.
Data provided by Zvents
follow msn music