Briefs: News From Wynonna, Jason Aldean, The Mavericks And More
Plus, Willie Nelson To Headline National Vintage Train Tour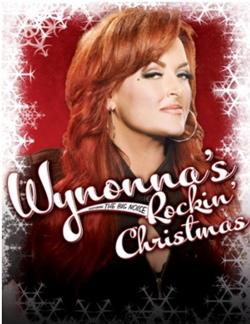 • Wynonna Judd will embark on her "Rockin' Christmas Tour" in early December with her band, The Big Noise, which includes her new husband, Cactus Moser. She will perform a mix of hits and holiday songs on the outing, which runs from Dec. 6-22.
• With Jason Aldean in the process of signing an endorsement deal with the Coors Brewing Company, his record company has sent country radio a new version of his current single, "Take A Little Ride." The updated song replaces beer name Shiner Bock in the lyrics with "a couple rocky tops," which more closely resembles the Coors logo and "mountain brewed" slogan.
• The Mavericks (pictured below) have set Sept. 25 as the release date for their new album, "In Time," and have revealed the set's full track listing. The release date corresponds with the 20th anniversary of the band's first major-label album release on MCA Nashville. The new album's 10 tracks were co-produced by lead singer and primary songwriter Raul Malo.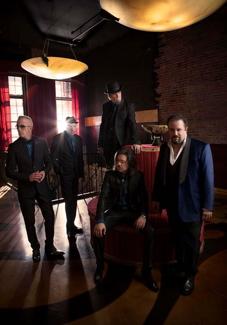 "The idea that we came together and made this record is a testament to faith, fate, and chance," says Malo in a press release. "All three were essential in the making of 'In Time.' In turn, this is the record we are most proud of."
Here's the track list, including songwriter credits: 
1. Back In Your Arms Again (Raul Malo, Gary Nicholson, Set Walker)
2. Lies (Raul Malo, Al Anderson, Bob DiPiero)
3. Born To Be Blue (Raul Malo, James House)
4. Come Unto Me (Raul Malo)
5. In Another's Arms (Raul Malo)
6. Fall Apart (Raul Malo)
7. That's Not My Name (Raul Malo, Wally Wilson)
8. Amsterdam Moon (Raul Malo)
9. As Long As There's Loving Tonight (Raul Malo, Alan Miller, Seth Walker)
10. Call Me When You Get To Heaven (Raul Malo)
• Willie Nelson and Jamey Johnson, along with actor/musician John Reilly and the group Band of Horses, will be this year's performers on the Railroad Revival Tour. This unusual U.S. train tour travels from town to town aboard 16 vintage, 1940s railcars, setting up open air, pop-up concert venues in parks, fields and lots around the railroad tracks where they stop. 
This year's train route kicks off Oct. 20 at the Southeastern Railway Museum in Duluth, Georgia, and is scheduled to make seven more stops in such cities as Memphis, Oklahoma City and Tempe, Ariz., before wrapping in Oakland, Calif. 
Are you sure you want to delete this comment?
live local music on
Enter your ZIP code to see concerts happening in your area.
Data provided by Zvents
follow msn music