Kris Kristofferson Donates Six Concerts To Benefit Farm Workers
Plus, 22-Year-Old Charlie Daniels Concert To Be Released On CD And DVD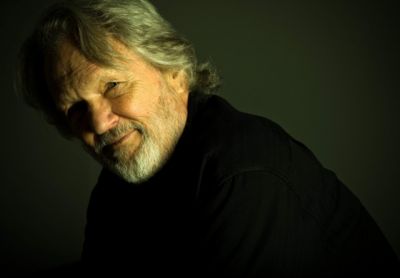 Kris Kristofferson will team up with renowned Latin music artists for a series of California concerts to raise money for the United Farm Workers (UFW) union, which celebrates its 50th anniversary this year. The Kris Kristofferson & Friends Concert Series runs June 15 thru June 22 in cities across the state, including San Diego, Fresno, Stockton, Bakersfield, Oxnard and San Jose. Kristofferson will be joined by other artists including Los Lobos, Mariachi Los Camperos de Nati Cano, Mariachi Divas, Nydia Rojas with Trio Ellas, and Los Tex-Maniacs featuring Mingo Saldivar. 
In other news, a concert the Charlie Daniels Band performed in Dortmund, Germany in 1980 is being released on CD and DVD for the first time. The 90-minute show took place during the Rockplast event organized by the West German broadcasting corporation WDR. The all-night marathon rock show aired on TV, but has not been available commercially.
"Live At Rockplast" hits retail June 19. It opens with the song "Funky Junky" and closes with a 10-minute version of "Orange Blossom Special."
live local music on
Enter your ZIP code to see concerts happening in your area.
Data provided by Zvents
follow msn music