Andy Griggs releases new song inspired by Connecticut school tragedy
All proceeds benefit Sandy Hook School Support Fund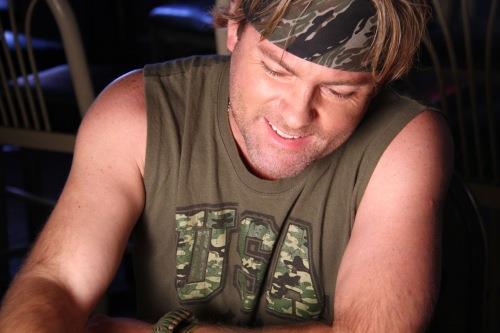 Singer/songwriter Andy Griggs has released a song inspired by last month's Sandy Hook School shooting in Newtown, Conn., and dedicated it to the families affected by the tragedy.
Griggs teamed up with hit Nashville songwriter Bobby Pinson to pen "20 Little Angels, which will be available on iTunes this week. All proceeds from the song will be donated to the Sandy Hook School Support Fund, managed by the United Way of Western Connecticut.
"United Way says there will be no fees for the administration of this project," says Griggs in a press release. "Even credit card companies have waived their fees for credit transactions benefiting this cause."
Following the shootings, which took the lives of 20 children and several adults, Griggs wrote on Facebook, "My eyes have been raining all afternoon." Describing the song, he wrote, "'20 Little Angels' tells of the tragedy and asks questions we all have asked and want to know: How did these sweet, pure, innocent children get caught up in someone else's hell? We do believe these little angels are in heaven now, so we tried to put things in perspective by sharing our personal feelings to calm our anger and soothe our grief by writing a song that would bring comfort to us and to all affected by this tragedy."
Griggs is best known for a string of hits he enjoyed between 1998 and 2004, including the top five singles "You Won't Ever Be Lonely," "She's More," "She Thinks She Needs Me," and "If Heaven." Pinson has written hits for Toby Keith, Rascal Flatts, Sugarland and Jason Aldean, among others.
live local music on
Enter your ZIP code to see concerts happening in your area.
Data provided by Zvents
follow msn music