Taylor Swift Takes The Wraps Off 'Red,' Her Upcoming Album
Singer Also Debuted New Single In Live Web Chat With Fans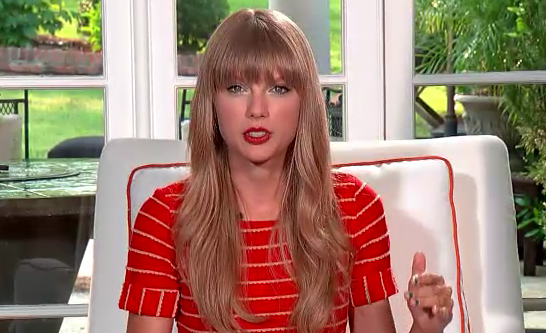 Clad in a red dress, red earrings, red lipstick and blue nail polish, Taylor Swift hosted a live YouTube chat for her fans on Monday afternoon, revealing the details of her upcoming fourth album, "Red," and its first single, "We Are Never Ever Getting Back Together." Speaking from a small Nashville room filled with fans, Swift addressed a worldwide audience of Web viewers that grew to well over 75,000 people at various points during the 30-minute chat.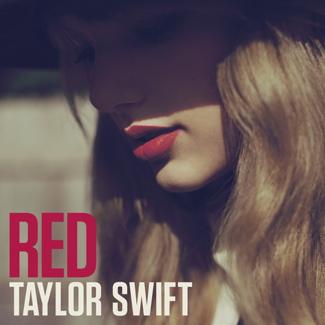 The 16-song album will be released on Oct. 22. The single, meanwhile, was available on iTunes by Monday night. A "country mix" of the pop-sounding song—which includes a spoken word verse—was shipped to radio programmers within minutes of the Web chat's conclusion.
Swift played the song at the end of the chat, singing along with the recording at several points. Characteristically, Swift said she wrote the song (with collaborators Max Martin and Shellback) about an ex-boyfriend she did not identify.
The album's title was inspired by her "tumultuous, crazy, insane, semi-toxic relationships" of the last two years according to the singer, whose output of relationship-themed songs suggests she moves through boyfriends at a lightning-fast clip.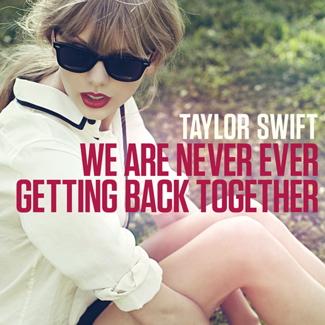 "I called it 'Red' because of the tumultuous, crazy adventures in love and loss that it chronicles," she said of the album. "In my mind, when you experience love that's fast paced and out of control, and mixes infatuation, jealousy, frustration, miscommunication, and all of those lovely emotions . . . in retrospect, it all looks red."
Swift said she culled the album down to its 16 songs from 30-35 she'd written for the project. One song that made the cut is a duet with British singer Ed Sheeran, who is likely to gain a vastly elevated profile in the U.S. as a result of the collaboration. 
After writing her last album, "Speak Now," solo, Swift opted on "Red" to collaborate with several artists, producers, and songwriters she admired, including Sheeran, with whom she wrote their duet while sitting on a trampoline, she revealed.
Swift's YouTube chat can be viewed in its entirety here.
live local music on
Enter your ZIP code to see concerts happening in your area.
Data provided by Zvents
follow msn music