Lady Antebellum launches charity initiative LadyAID
Philanthropic effort will support charities helping children in need worldwide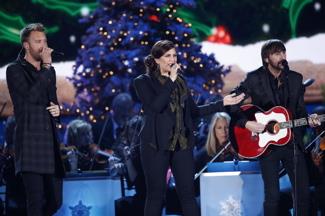 At a press conference in Nashville this morning, the members of Lady Antebellum announced their new charitable initiative, LadyAID, which will focus on bringing awareness to, and generating support for, children in need locally, nationally and globally.
The organization will launch with grants to Monroe Carell Jr. Children's Hospital at Vanderbilt in Nashville and St. Jude Children's Research Hospital in Memphis. On a national level, Lady Aid is also supporting Children's Miracle Network Hospitals, and on a global level, its charities of choice are myLIFEspeaks and The UN Refugee Agency (UNHCR).
Each of the band members commented on the new initiative in a press release issued following the announcement.
"The opportunity to play music on stages all around the world has given us so much happiness," said Lady A's Dave Haywood. "By establishing LadyAID, we're going to be able to put a new focus on accomplishing an off-stage goal we have as a band, which is to help children in need."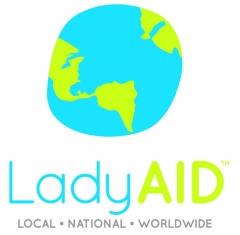 "There are children all over the world who are suffering because they don't have the resources to get the help they need," said the band's Hillary Scott. "My heart has specifically been lead to the children of Haiti. By partnering with organizations like UNHCR and Children's Miracle Network Hospitals, we've already seen children be given access to medical care they wouldn't otherwise have in their country. It's so inspiring, and anything we can do to help that cause, we're going to do."
"We've witnessed firsthand what these organizations are doing to help kids and their families," added Charles Kelley. "I've been personally touched by the children's hospital visits we've made around the U.S. over the last few years. We hope that with the help of our fans, we can all combine our energy and resources to help provide some relief to these families."  
LadyAID will be funded by donations and fundraising efforts, including the trio's inaugural Ping Pong & Songs event planned for early 2013, and inspired by a combination of the band's favorite backstage hobby and their love of songwriting. For more information on LadyAID, visit www.LadyAID.org.
In related news, during this morning's press conference, the band was surprised with the Country Music Association's International Artist Achievement Award. Formerly known as the International Touring Artist Award, the CMA International Artist Achievement Award recognizes outstanding achievement by a U.S.-based artist who contributes to the awareness and development of country music outside the United States.
"We're so honored," said Scott. "This year especially, being able to take our tour to Europe and then to Australia, and meet even more of our fans all over the world, and to take country music that far, we don't take that lightly. We really, truly do want to make this town and the country music community proud when we go overseas and perform."
Lady Antebellum has sold more than 11 million albums worldwide. Their "Own the Night World Tour" staged performances in 11 countries for more than a million fans, including sold out shows in Dublin, London, Toronto, and three-nights at the Sydney Opera House in Australia.
live local music on
Enter your ZIP code to see concerts happening in your area.
Data provided by Zvents
follow msn music