Blake Shelton's busy year will include new album and tour
"The Voice" season four premieres March 25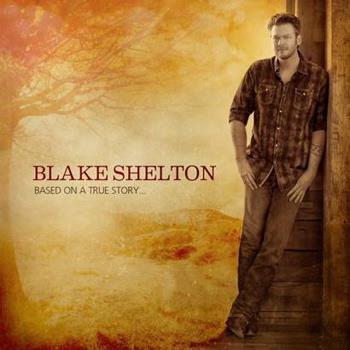 Blake Shelton will release his next album, titled "Based On A True Story," on March 26 and will be on NBC's "Today" show that morning to promote it. The album features his current hit single, "Sure Be Cool If You Did," and 11 other new songs.
To support the album, Shelton will embark on a headlining arena tour beginning July 19 in Virginia Beach, Va. The "Ten Times Crazier Tour," which features openers Easton Corbin and Jana Kramer, will encompass 30 dates, wrapping on Oct. 5. The tour is named for one of the new album's tracks.
Shelton will kick off his fourth season as a coach on NBC's "The Voice" March 25 and, as previously reported, will appear on pal Reba McEntire's ABC sitcom "Malibu Country" March 1 playing the role of her brother.
Here's the new album's full track listing:
Boys 'Round Here
Sure Be Cool If You Did
Do You Remember
Small Town Big Time
Country On The Radio
My Eyes
Doing What She Likes
Still Got A Finger
Mine Would Be You
Lay Low
Ten Times Crazier
Granddaddy's Gun