Kix Brooks Launching Daily Syndicated Radio Show Next Month
'Kickin' It All Night With Kix' To Air Overnight, Five Days A Week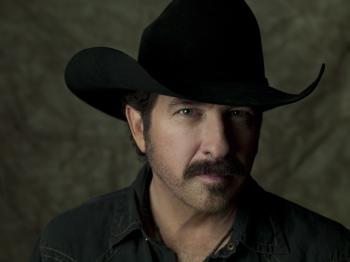 Six years ago, Kix Brooks took over as the host of the nationally syndicated radio countdown show "American Country Countdown." As he recalls his early days on the popular weekend show, Brooks says, "I can't believe that I survived, honestly, because I was so bad when I started, and I had no idea how hard it was.
"I just wanted to go in and talk about my friends, and what I had done on the road, and this and that," he says of those early days on the radio, while he was still half of the wildly successful duo Brooks & Dunn. He gives credit to the "great radio stations [that] allowed me the opportunity to do this until I could kind of get my hands around what it was I was doing. I think the show has gotten a lot better, and I've certainly learned how to talk a little bit."
Now, with more than 330 radio station affiliates across the country airing "American Country Countdown With Kix Brooks," the country star has not only gotten his hands around how to do radio, he reveals to MSN Music that he also plans to launch a new weekday show with syndicator Cumulus Media Networks on October 1.
The new show, "Kickin' It All Night With Kix," will air Monday through Friday nights from midnight until 5 a.m., launching as a competitor to the popular radio show "After MidNite With Blair Garner," syndicated by rival Premiere Networks. Brooks will continue to host the weekend countdown show.
The new show comes at a busy time for Brooks, who will launch it while promoting his solo album, "New To This Town," plus touring, running his Nashville-area winery, Arrington Vineyards, writing a column for Country Weekly magazine, and continuing his film acting career.
Asked about the one thing he might be missing, Brooks says with a laugh, "It's only sleeping. What a waste."
live local music on
Enter your ZIP code to see concerts happening in your area.
Data provided by Zvents
follow msn music