Eight minutes with Gary Allan
Singer talks about his new video, and his Red Cross fundraising effort for Hurricane Sandy victims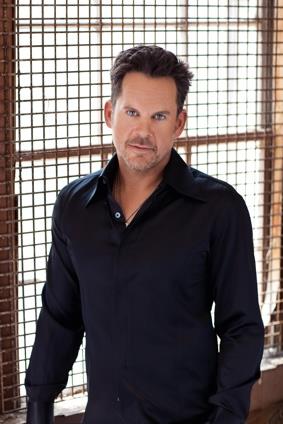 When Gary Allan sat down to write his current hit, "Every Storm (Runs Out Of Rain)," the last thing on his mind was a devastating superstorm that might ravage the East Coast, hitting New York and New Jersey particularly hard. Allan says he was just trying to write a song about hope. But after Hurricane Sandy hit, just as Allan was scheduled to play shows in both of those states, the song seemed to take on a new meaning.
With the release today of his new video for "Every Storm (Runs Out Of Rain)," Allan has turned it into an opportunity to collect money for the Red Cross, to ultimately benefit storm victims. On his Web site, where you can view the video, Alan is asking fans to donate. As an incentive, he's offering a free, acoustic download of the song available through the end of the year.
One Country recently spoke with Allan about that initiative, as well as the making of the video, and his plans for the holidays.
One Country: You're soaking wet half the time in this video, and I think I'm speaking on behalf of all your female fans when I say thank you very much for that!
Gary Allan: (Laughs) I'm glad you like it.
You and your band shot it in Nashville in mid-October, you were taking a chance on the weather.
We froze our butts off. We were absolutely trembling and turning blue, and when they turned the cameras on we'd all smile and pretend like we weren't, and then we'd run over to the heater and tremble some more.
What was the shoot like, were you just being continually hosed down?
We were. We shot it in the meatpacking district in Nashville at a slaughterhouse. It gave the impression of an apartment building with the walls blown out. Then we played up on the roof underneath rain machines . . . It came out slick, I thought.
Your instruments must have gotten trashed with all that "rain."
Absolutely. We trashed everything. [Before the shoot], we went into a music store and we bought three guitars, a bass and a whole drum kit for, like, $600.
There's a military twist in the video makes it especially poignant. Why did you want to go in that direction?
When we first started talking about making it a single, we were talking about what kind of cause we could attach it to. We were looking at depression, post traumatic [stress], all the different scenarios we could attach it to because I felt like it was such a hopeful song, if we attached it to a cause it would really shed light on that cause. Then with Hurricane Sandy, it was unfortunate, but it just seemed like a no brainer that it was the right thing to do, so we switched it all to that.
Why was it important to you to use the video to help raise money for the Red Cross?
With the recent flood in Nashville [in 2010], I have a lot of friends that lost their homes, that were completely devastated by that. I remember the [national] media didn't cover it very well and they were sort of left on their own. I think just seeing that firsthand [raised my awareness], and then when we saw the Sandy thing, we were actually going to New York. I was supposed to play in Atlantic City that weekend and then New York. Two shows got cancelled because they were right in the center of it. Then it just seemed like a no brainer, like the right thing to do.
On another topic, what do you and your family have planned for the holidays this year?
Up until about three years ago we used to go someplace every year, like Park City, or Mexico. I think my kids have traveled so much, like I have now, that we all just want to stay in the same place. So for the last three years we've just tried not to travel, just stayed in the house and spend it as a family, and they've ended up being our favorite ones.
What's the age range of your three kids?
They're 17, 18 and 22. It's kind of fun that they're grown up. I like it. We get along really well.
live local music on
Enter your ZIP code to see concerts happening in your area.
Data provided by Zvents
follow msn music