Briefs: Chris Young's Grandmother Helps Him Support Favorite Charity
Plus, Wade Bowen Has A New Album In The Works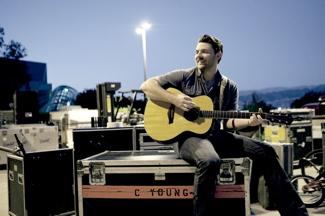 • Chris Young continues his support of St. Jude Children's Research Hospital, one of the world's premier centers for the research and treatment of pediatric cancer and other deadly childhood diseases, by auctioning off a monthly, one-of-a-kind, handmade quilt designed and sewn by his grandmother, whom he calls "Nanny."
May's quilt, which highlights many of the songs Young has recorded across his three albums, is available for bidding via the "Chris Chatter Forum" on Young's Web site. A new quilt, handmade by "Nanny," will be offered each month, with all money raised donated to St. Jude.
"I think it's really cool that Nanny has taken up the cause to help raise money for these incredible St. Jude kids who are fighting for their lives," said Young in a press release statement. "I hope my fans will check out her handmade quilts each month and consider making a bid to help support St. Jude."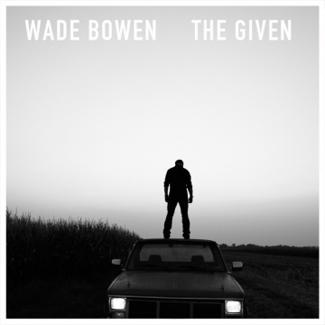 • In other news, Texas singer/songwriter Wade Bowen will release his first major label album, "The Given," on Sony Music Nashville May 29. Bowen, who has spent the last 14 years making a living playing 200-plus nights a year on the road, previously released five albums independently.
The 10-song set includes a cover of Townes Van Zandt's "To Live Is To Fly" featuring guest vocals by Guy Clark. It will be available at all digital music retailers and in select physical stores. As an added bonus, Bowen will give fans full-access to the recording process by offering the work tapes from the writers' room of several of the new tracks exclusively on wadebowen.com beginning on release day.
"The album is called 'The Given' because I feel like all of these amazing opportunities have been given to me by my fans," explains Bowen in a press release. "They are the reason I get to live my dream every night and they've been patiently waiting almost three years now for new music. So, I'm excited to be able to say 'here it comes and there's more on the way!' I'm so blessed that they've stuck with me."
live local music on
Enter your ZIP code to see concerts happening in your area.
Data provided by Zvents
follow msn music