Is Ronnie Dunn close to landing a new record deal?
New label's head plays coy about signing Dunn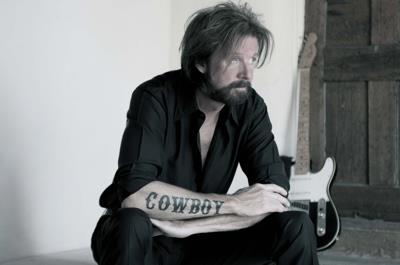 Could Ronnie Dunn have a new record label home lined up? The singer, who spent 20 years as half of Brooks & Dunn before re-establishing his solo career, was on hand at a press conference in Nashville this morning to help announce the launch of a new label, HitShop Records.
HitShop is run by Skip Bishop, a former senior executive at Sony Music Nashville, the label from which Dunn more or less quietly split last year. Dunn was ostensibly on hand to introduce Bishop at the press conference. His presence there seemed to have no other purpose, but when directly asked if Dunn would be joining the label roster, Bishop said with a grin, "Stranger things have happened."
Dunn ruffled feathers at Sony last May when he took to Facebook to poll fans about what his next single should be, a move a Sony exec allegedly told him killed his then current single, "Let The Cowboy Rock." By the next week, Dunn's long-struggling single was, in fact, finished at radio, with significant drops in position on both national radio charts. Dunn quickly took to social media to campaign for another song, "Once," to be the next single, but that never came to be. He announced his split from the label later that summer.
HitShop, meanwhile, announced the signing this morning of just two acts, 27-year-old country singer/songwriter Weston Burt, and funk/pop duo Gimm+Icky (pronounced "Gimm and Icky"). Burt, a native of Fort Payne, Ala., made a name for himself playing more than 150 dates a year while still in college at Auburn University. His debut single, "Lucky Sometimes," will be sent to radio in the next few months.
live local music on
Enter your ZIP code to see concerts happening in your area.
Data provided by Zvents
follow msn music