Scotty McCreery Gets In The Christmas Spirit With New Album
Singer Says He Wanted The Set To Reflect "The Real Reason For The Season"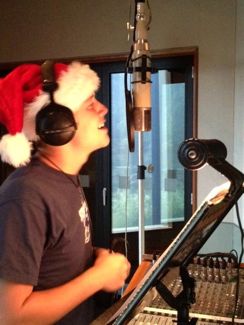 Scotty McCreery is set to release a holiday album, "Christmas with Scotty McCreery," on Oct. 16. It will include nine Christmas standards, plus two new, original songs.

"Christmas has always been my favorite time of the year," McCreery says in a press release announcing the project. "And what is Christmas without music? We start listening to Christmas songs early in the McCreery household, so it felt right. I've always wanted to record a Christmas album since I've had my music career," which began when he won "American Idol" 15 months ago.
The included standards are "Holly Jolly Christmas," "Santa Claus Is Back In Town," "Winter Wonderland," "Jingle Bells," "Let It Snow," "The Christmas Song," "O Holy Night,"  "Mary, Did You Know?" and "The First Noel."
McCreery says of his goal for the holiday album, "I just wanted it to be holly and jolly and really lift people's spirits in the Christmas season because it's supposed to be a really happy time. But I also wanted to get across the real reason for the season. 'Christmas in Heaven' is my favorite song on the album and it really speaks to that."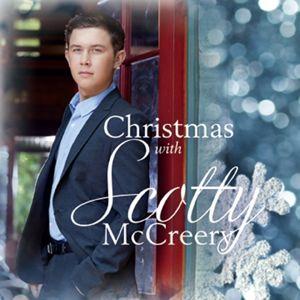 That song is one of the two new tracks that made the album. Says McCreery, "When I heard 'Christmas in Heaven,' I listened to the first verse and automatically said, 'You can stop it. That is on the album.'
"The other new song is called 'Christmas Is Coming Around,'" he continues. "That's just a great story about Christmas time and really just lifting people's spirits. Times may be tough, but during Christmas, it needs to be a happy time."
McCreery also says he's changed up his sound a bit on some of the tracks. "There will be some songs that sound like a different Scotty—not different as far as not country, but a different sound than they heard on the first album," he says. "Hopefully, [fans] will be pleasantly surprised."
The project will be McCreery's second album release, following his platinum-selling 2011 debut, "Clear As Day."
To help promote the new album, McCreery will be making Christmas calls to 100 random fans who purchase it from his Web site.

WHO CARES???????????????​?
  This kid is the worst american idol ever. He was the most untalented person in the top 20 and the only reason he won is because of all the little girls voting for this stupid Howdy Doody looking idiot.The judges always say they want someone original and different but he sure does sound like a few other country singers.I hope nobody wastes their hard earned money on this crap.If he called me on the phone ,I would hang up on him.
HE SUCKS!!!!!
Are you sure you want to delete this comment?
live local music on
Enter your ZIP code to see concerts happening in your area.
Data provided by Zvents
follow msn music