Love And Theft, Gloriana Share Remarkably Parallel Paths To Success
Both Acts Weathered The Loss Of A Band Member, And Emerged Stronger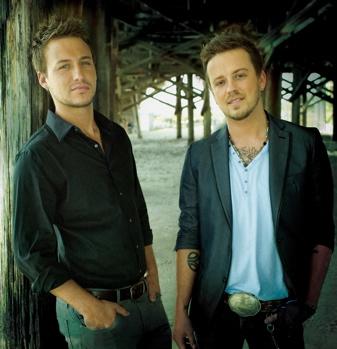 The top two positions on the current country radio charts are noteworthy for two reasons. First, the relatively new acts occupying the No. 1 and No. 2 positions are both enjoying their biggest hits to date. Second, both acts have undergone significant upheaval in their lineups, each losing a key member. Yet both acts emerged from the turmoil stronger, and have been on remarkably similar tracks to success.
The duo Love and Theft (right) landed in the No. 1 spot on the most recent chart with "Angel Eyes." It's their first No. 1, and also their first gold certified single, signifying sales of 500,000 copies. The act's only previous hit was "Runaway," which peaked at No. 10 in 2009 when Love and Theft was a trio.
While peaking at No. 2 on the current chart, the trio Gloriana's "(Kissed You) Good Night" is still a winner, selling more than 750,000 copies to date. Like Love and Theft, the band's only previous hit came in 2009. "Wild At Heart" peaked at No. 15 that year, when the group had four members.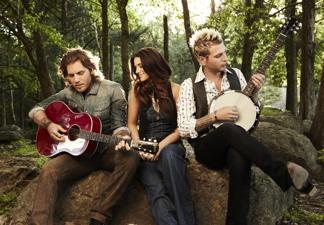 After the closure of their first record label home—Disney's Carolwood Records—left Love and Theft up in the air, original member Brian Bandas amicably parted from the group in 2011. Restructured as a duo, they changed management and signed to their current label, RCA Records, where they are enjoying their current hit.
Less amicable was the departure of former Gloriana member Cheyenne Kimball, also in 20111. She bailed on the band at a tour stop in July of that year, informing the group's other three members of her departure via Twitter. They continued recording their second album without her, an album that includes "(Kissed You) Good Night."
Conceding the top spot to Love and Theft this week, Gloriana (pictured above) took out an ad in a radio industry publication congratulating the duo on its first No. 1 "with heartfelt excitement of great things to come for both bands in the future."
live local music on
Enter your ZIP code to see concerts happening in your area.
Data provided by Zvents
follow msn music