Kenny Rogers, Darius Rucker lead separate toy drives for children affected by Hurricane Sandy
Stars aim to make the holidays brighter for children in NY and NJ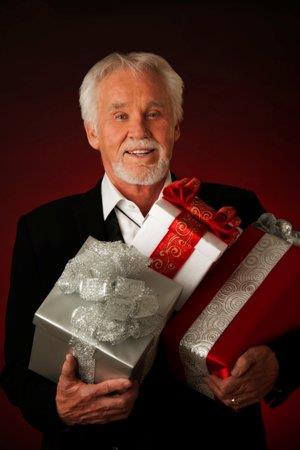 Kenny Rogers and Darius Rucker are spearheading separate initiatives with the same goal: making Christmas brighter for children affected by the recent Hurricane Sandy.
Rogers (right) is teaming up with the Bergen Performing Arts Center and the Englewood Fire Department in Englewood, N.J., to collect toys and cash donations for children in need in Bergen County, N.J., including areas severely hit by Hurricane Sandy. Toy manufacturers Fisher Price and Mattel are sponsors of the drive.
The singer, who will bring his 23-city Christmas and Hits Tour to the Bergen PAC on Dec. 19, will match monetary donations up to $10,000 to purchase toys for the drive. In addition, Fisher-Price has donated 200 toys, and Mattel is offering a discount on toys purchased with donations raised during the drive.
Members of the Englewood Fire Department and Bergen PAC staffers will be on hand at the Rogers show collecting new toys and donations, which will be delivered by the firefighters. Toys are also being collected for the toy drive at all Bergen PAC concert events this month up through Rogers' show on Dec. 19. 
"It's really tragic to see, as an outsider, all the destruction that has taken place—the lives, the houses and the businesses that have all been lost," says Rogers in a prepared statement. "What really breaks my heart, though, is to think of all the kids in the community without toys this Christmas. That should never happen. I realized there was something I could do about that when I come to perform in Englewood. My thought is to match all donations up to $10,000 that the audience is willing to contribute in the hope that we might raise at least $20,000 to buy toys for some of the kids in the community."
Rucker is also in the holiday spirit. As previously reported, he partnered with digital media company Eventful to give music fans the chance to "demand" that his sleigh full of $10,000 worth of toys stops in their city. On Dec. 10, Eventful announced Rucker's sleigh will land in Lindenhurst, N.Y., a community devastated by Hurricane Sandy. All toys benefit the local U.S. Marine Toys for Tots program, and will be distributed to children in the local area.
More than 30,000 music fans in 3,028 different U.S. cities "demanded" Rucker bring his sleigh of toys to their city using Eventful's social media platform, "Demand It."
"To see all these fans come together and 'demand' their votes be counted in an area devastated by Hurricane Sandy is just incredible," says Rucker in a press release. "It never ceases to amaze me how caring country music fans are in helping others, and together we'll be making the holidays happier for families who really need the help."
At 9 a.m. (ET) on Dec. 17, Rucker will visit a Toys R Us store in the Lindenhurst area to purchase $10,000 worth of toys for local children in need. Once the toys are purchased, Rucker will help the U.S. Marines load the Toys for Tots truck in the parking lot. Toys for Tots will then give the toys to local agencies, which will distribute them to children throughout the city.
live local music on
Enter your ZIP code to see concerts happening in your area.
Data provided by Zvents
follow msn music