Mindy McCready recalled as a "wildcat" and a "lady"
Country star Lorrie Morgan calls McCready "A bright spot in our lives"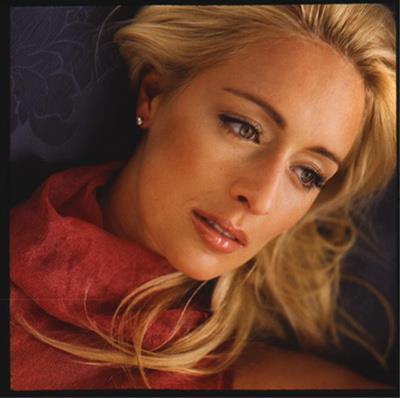 Family, friends, and members of the music industry said farewell to singer Mindy McCready and recalled her troubled life Wednesday afternoon in Nashville at a memorial service held at The Cathedral of the Incarnation. McCready, best known professionally for earning three top 10 country hits in 1996 and 1997, took her own life last month at the age of 37.
Three music industry pals—singers Bryan White, Lorrie Morgan and Bekka Bramlett—performed at the service, and fellow country singer Ty Herndon was spotted in the pews. White performed the spiritual-themed song "What I Already Know" by the Christian band Point of Grace. Morgan and Bramlett chose traditional hymns, with Morgan signing "Ave Maria," and Bramlett doing an acoustic version of "How Great Thou Art," before spontaneously leading those in attendance in singing "Kumbaya."
Three of McCready's own recordings were played at the service, including her cover of Garth Brooks' signature ballad, "The Dance." They served as a reminder of her considerable vocals gifts, sadly overshadowed over the last 14 years by her often public battles with substance abuse, domestic violence, depression, custody issues, failed relationships, rumored affairs, rehab, family strife, and multiple brushes with the law. McCready's version of "The Dance" brought both Morgan and Bramlett to tears on the altar as the memorial ended.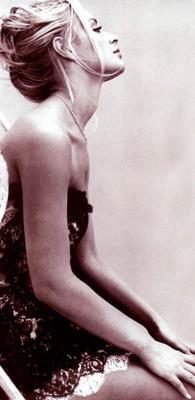 In addition to performing, Morgan was also among the memorial's speakers, and shared a funny story of accompanying McCready to many parties thrown by their then shared record label, BMG, in the 1990s and together being called on the carpet afterwards by the label's then chairman for wearing outfits that were too skimpy, drinking too much tequila and dancing on the bar.
"We became instant friends with a lot in common, music and heartache," said Morgan of first meeting McCready. "Mindy was a bright spot in our lives, but nothing that bright burns forever."
Close friend and former band member Jimmy Nichols said of McCready, "Her outward strength hid a vulnerability that percolated from deep within . . . She had a profound faith in God, but she also felt God let her down."
But Nichols also got a bit more pointed in his remarks. "I find it interesting to think that her short, two year, powerful and extraordinary career made her relevant to the industry and the public as a recording artist, public figure and superstar," he said, "yet the last 14 years of 'trash talking' made her relevant to headlines worldwide.
"We should judge less and support more, especially in our music community," he added.
McCready's Nashville publicist and friend, Kat Atwood, also gave an emotional speech, saying, "Mindy was witty. She was clever. She was a wildcat. She was a lady . . . Music was her life, her therapy, her escape, her victory and her tragedy."
The late singer's mother and two brothers were in attendance, but speaking on their behalf were two other family members, cousins Tristan White and Ashley Webb, who each recalled early memories of McCready. Webb read a poignant letter from McCready's father, who explained that he was not there because he preferred to mourn in private. In the letter, he said of his daughter, "How I wish with all my heart she would have let us help her."
In her remarks, Tristan White said, "Please let this memorial be a reminder to us to help someone else from choosing this end."
The Cathedral's pastor, Rev. Edward Steiner, said of McCready, "It was not her troubles that have defined her. It's pretty clear that what defines her is sitting in this church. What defines her is how much she was loved in life."
Sadly, however, the memorial was sparsely attended, with under 200 people present including just a handful of recognizable music industry figures and media. Whole sections of the Cathedral that had been reserved for fans were largely empty.
Speakers at the memorial service frequently mentioned McCready's fiancé, David Wilson, with White confirming that her cousin and Wilson had been engaged. Wilson had taken his own life at their Arkansas home just a few weeks prior to McCready's suicide. He is the father of her baby son, Zayne. McCready also had another son, 6-year-old Zander, from a previous relationship. Donations and pledge cards were collected at the Nashville service for a fund being set up the benefit the two boys.
live local music on
Enter your ZIP code to see concerts happening in your area.
Data provided by Zvents
follow msn music