In The Pipeline: Upcoming New Releases
Projects Scheduled From Kathy Mattea, Aaron Lewis And David Nail
• On Kathy Mattea's new album, "Calling Me Home," she delves even deeper into her Appalachian mining heritage than she did on her last album, "Coal," released four years ago. The new project is due out September 11, and includes liner notes from bestselling author and Kentucky native Barbara Kingsolver. 
"I feel like I just made the album of my life," Mattea (right) says of the new set. "I articulated something I was put here to say. It's my childhood and life experience of a sense of place and culture and history and family, and of all the music that I've learned and all I've learned performing all rolled into one thing."
• Also due out September 11 is the second country project from Staind front man Aaron Lewis, titled "The Road." Co-produced by Lewis and Nashville hit maker James Stroud, "The Road" follows Lewis' debut solo EP, "Town Line," which bowed at No. 1 on the Billboard Country Albums chart last year.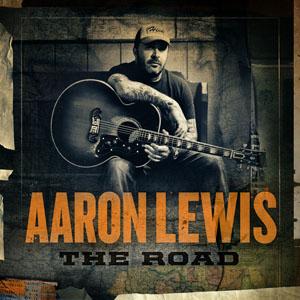 The forthcoming album contains 10 new songs, including first single "Endless Summer." Also included is the Rhett Akins/Dallas Davidson/Bobby Pinson-penned "Granddaddy's Gun," the first song Lewis has ever cut that he didn't have a hand in writing.
"This music and these songs represent who I am and where I come from," Lewis says of the new album. "I hope people hear the record and realize that this is all me. "I'm writing songs about who I am and where I am, just like I've done my whole career. The setting for the songs might be different, but they're as honest as anything I've ever done."
While he has toured extensively for the last eight years, Lewis is about to embark on his first full-band tour as a solo artist this summer.
• David Nail will digitally release a three-song EP, titled "1979," on iTunes July 17. The set, named for the year Nail was born, includes Nail's cover of Adele's "Someone Like You," for which he recently released a video. Also included are the title cut from his album, "The Sound Of A Million Dreams," and another track from that album, "Half Mile Hill."
"It's hard to believe the life that 'Someone Like You' has taken on," Nail says of his viral version. "It's proof that people hunger for great songs, and they are open to different interpretations of songs they love. I started singing it because it's a great song to warm up with, and people who heard it liked it. And then, I guess, they told other people, who told other people.
"I think every singer hears songs that make you want to sing them," he continues. "I got to the Adele album late, because I listen to so much sports talk radio. But the second I heard it, I was all about it. It was just one of those songs."
live local music on
Enter your ZIP code to see concerts happening in your area.
Data provided by Zvents
follow msn music