Briefs: Kellie Pickler Sounds Off, Florida Georgia Line Gets Signed
Also, Danny Gokey Prepares For Fatherhood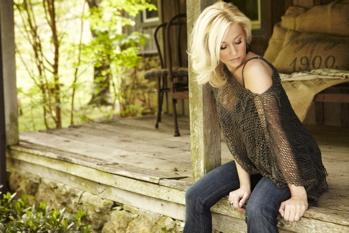 • After recently parting ways with Sony Music Nashville, Kellie Pickler made sure to give the label a good swift kick on her way out the door. In an interview with Entertainment Weekly, Pickler has no kind words for her longtime label home. She says the process of making her current album, "100 Proof" was "hell. We couldn't agree on songs. The thing is, my life is a country song. I don't need to be manufactured, and I don't need anyone to tell me what to say or what to sing."
She also claims the album "wasn't promoted. When my album came out, I didn't even have a song out on the radio. Nobody does that. [The label was] spread thin. When I was making my record, the CEO left. He retired. They brought in Gary [Overton]. My A&R left. They brought in somebody else. I went through four heads of promotion when my record was coming out. The only consistency was inconsistency."
Pickler also says that since appearing on "American Idol," her career has been "like a blur. I've been pulled in a hundred different directions by a hundred different people. You know, signing contracts that I couldn't read, but I was 19 and green and it was, 'Sign this contract or go back to working in fast food,' and I didn't want to do that."
But she says her early life got her ready to weather the industry. "My life has been so inconsistent," she says. "I was tossed all over the place growing up, which I guess prepared me for the music business."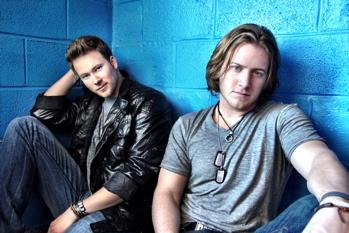 • The country duo Florida Georgia Line inked its first major record deal with Republic Nashville on Monday. Tyler Hubbard of Monroe, Ga., and Brian Kelley of Ormond Beach, Fla., were previously signed to the small independent label Big Loud Mountain.
"It's a dream come true," said Kelly in a press release. We are ready to rock, ready to work and ready for the ride of our lives!"
Florida Georgia Line has already built a substantial fan and has opened tours for Jake Owen, Brantley Gilbert and this year's Country Throwdown Tour. Their debut single, "Cruise," has sold more than 100,000 copies to date and is in the top 30 nationally on the iTunes Country Singles chart. The Republic Nashville staff will take over promotion efforts for "Cruise," at country radio.
Republic Nashville's artist roster also includes Martina McBride, The Band Perry, Eli Young Band, Sunny Sweeney, newcomer Greg Bates and the newly signed RaeLynn.
• Danny Gokey announced via Twitter this week that he and his wife, model Leyicet Peralta, are expecting their first child in January 2013. The couple wed in late January of this year.
live local music on
Enter your ZIP code to see concerts happening in your area.
Data provided by Zvents
follow msn music