Craig Morgan to participate in 200-mile Arctic dog sled excursion
Singer will chronicle his sub-zero adventures for his Outdoor Channel TV show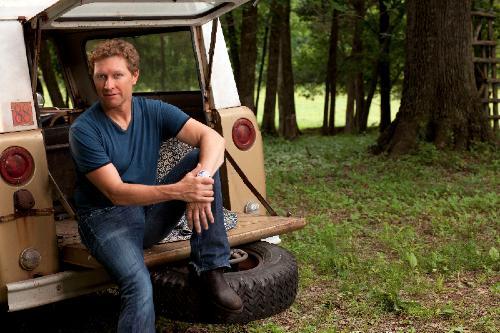 Craig Morgan will travel to Sweden in April to participate in the sixth annual Fjällräven Polar, a 200-mile dog sled excursion above the Arctic Circle. The five-day adventure, hosted by Swedish outdoor brand, Fjällräven, will take place April 9-13. Morgan will be among 20 people from 10 countries participating in this year's expedition.
They will journey from the Norwegian shores of the Arctic Ocean (Signaldalen, Norway) to the mountaintops of Sweden (Jukkasjärvi, Swedish Lapland) pulled along by huskies. With the help of Fjällräven experts, Morgan will learn how to drive and care for his own team of dogs and to pitch a tent and survive in the snow and sub-zero temperatures.
"Everyone would agree I have been a daredevil all my life," Morgan says in a press release. "I love to travel to new places and will try just about anything, so when Fjällräven invited me to join them for the Polar, I said 'yes' without giving it a second thought."
In addition to participating in the Polar, Morgan will get to experience the Northern Lights and visit the Sami people, the indigenous people of Sweden. He's currently growing a full beard to protect his face during the expedition.
In addition to his music career, Morgan stars in his own TV show, "Craig Morgan All Access Outdoors" on the Outdoor Channel. In the show's upcoming fourth season, he will chronicle his adventures on the Fjällräven Polar excursion.
live local music on
Enter your ZIP code to see concerts happening in your area.
Data provided by Zvents
follow msn music