Briefs: News from Miranda Lambert, Ronnie Milsap And Darius Rucker
Plus, The Bellamy Brothers Are Sporting Badges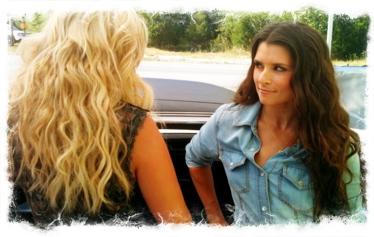 • With a new single titled "Fastest Girl In Town," it's only natural that Miranda Lambert recruited NASCAR driver and fellow celebrity Danica Patrick (pictured with Lambert) to star alongside her in the music video, which was shot a few weeks ago in Tennessee and will be released soon.
Says Lambert in a media statement, "Danica was the person I thought of immediately when I envisioned the video. We had so much fun playing two bad ass chicks up to no good."
Co-starring in the video is actor W. Earl Brown of HBO's "Deadwood" and upcoming film "The Lone Ranger" with Johnny Depp. Among his more than 90 film credits is "There's Something About Mary," in which he played the brother of Cameron Diaz's character.
"Earl is a true character, and he brings so much charisma and authenticity to his scenes," says Lambert, who got to stretch her own acting chops in the clip as well. It's her first music video that doesn't include any vocal performance scenes, but is strictly narrative.
"I really get to act in the video," says Lambert. "We have live sound and action scenes which feel more like a mini-movie than a music video."
• Country music legend Ronnie Milsap is recording an album for the label partly owned by Colt Ford, Average Joe's Entertainment. Milsap and his producer are looking for multi-genre songs for the project, including pop and R&B tunes. Milsap notched nearly 50 top 10 country hits between 1973 and 1992.
• For Darius Rucker's upcoming third country album, the singer has recorded a cover of Old Crow Medicine Show's oft-recorded "Wagon Wheel," and enlisted Capitol Records label-mates Lady Antebellum to perform with him on the track. Rucker revealed this news via Twitter after performing the song with Old Crow Medicine Show on the Grand Ole Opry July 6.
The song itself has an interesting history. It was based on an unfinished piece originally written and demoed by Bob Dylan, usually called "Rock Me Mama." Old Crow Medicine Show's Ketch Secor wrote verses for Dylan's original chorus was he was just 17 years old, and his band recorded it.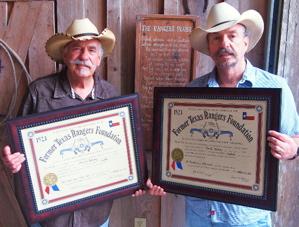 • The Bellamy Brothers were recently named honorary Texas Rangers by a group known as the Former Texas Rangers Foundation, made up of members who served as Rangers and have now retired. The Bellamys were presented with plaques, badges, and pins to mark the occasion.
The relationship between the Bellamys and the Texas Rangers was initially formed when the music duo played the foundation's Silver Star Gala in the fall of 2011, and Foundation members later decided to honor them with membership.
"We were stunned when they told us," says Howard Bellamy in a press release. "The Texas Rangers are such a classic image in the American west."
Adds David Bellamy, "Every boy dreams of being a Texas Ranger and now we have the badges to prove it."
live local music on
Enter your ZIP code to see concerts happening in your area.
Data provided by Zvents
follow msn music