In The Pipeline: Upcoming New Releases
Radney Foster, Joey + Rory, Kasey Chambers, Bobby Bare All Set To Release New Albums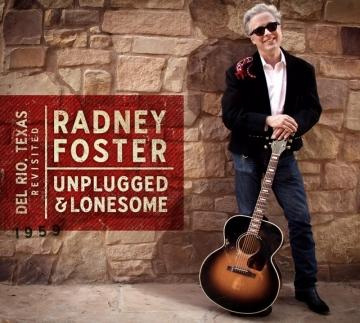 • To celebrate the 20th anniversary of his acclaimed album, "Del Rio, TX, 1959," singer-songwriter Radney Foster will release "Del Rio, Texas, Revisited: Unplugged and Lonesome" on his own Devil's River Records on August 14. The album reinterprets the songs from his now classic solo debut album as an acoustic collection.
In early March, Foster recorded the album in Austin, Texas, in three days, along with Dixie Chick Martie Maguire (fiddle), Jon Randall Stewart (guitar), Glenn Fukunaga (doghouse bass), Michael Ramos (keyboard) and original "Del Rio" producer Steve Fishell.
"Things worked out beyond my wildest expectations," Foster says in a media release. "Twenty years ago, I worried about every single detail. With this new record, you have these incredible musicians doing surprising things on the fly. There's a looseness, yet remarkable precision.
"These songs are still as real to me," Foster adds. "They take on different meanings because it is 20 years later, but the stories still resonate."
"I don't do a lot of sessions, but I was so flattered when Radney asked me," Maguire says. "I actually had the original Del Rio on cassette, and it's one of the handful of records in my life that I really, honestly wore out. When I went back and listened to the tunes, I knew all the words and chords. This record sounds very Texas in the chord progressions and the licks and these songs feel like how I learned to play fiddle. I felt very at home."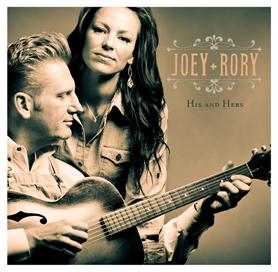 • Joey + Rory will release their third studio album, "His And Hers," on July 31. Joey Martin takes the lead on half of the album's tracks, while her husband, Rory Feek, helms the rest. Feek also wrote or co-wrote much of "His And Hers."
Meanwhile, the duo's new weekly variety program, "The Joey + Rory Show," debuts on RFD-TV in July. Filmed entirely at their Tennessee farm and in their community, its first 13 episodes will mix live performances of "His and Hers" tunes, recipes from the café they own, behind-the-scenes looks into their life together, and intimate acoustic performances from the duo and a select group of singers and songwriters that inspire them.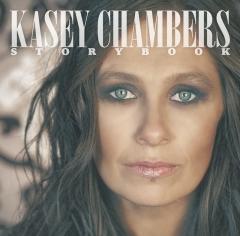 • Australian singer Kasey Chambers will release her latest album, "Storybook," on July 30 exclusively on Amazon.com. The 15-song project is a collection of songs that inspired Chambers to become a musician. She covers songs by Gram Parsons, Lucinda Williams, Steve Earle, John Prine, Townes Van Zandt and others. The album is the musical accompaniment to her autobiography, "A Little Bird Told Me," which was recently published by Harper Collins in Australia. Chambers returns to the U.S. in August with a brand new run of tour dates in conjunction with the worldwide release of "Storybook."
• Country legend Bobby Bare is recording a new album at Nashville's famed RCA Studio B. While a release date has not been selected yet, the project will span a cross-section of traditional and contemporary blues and folk covers from songwriters such as Tom Waits, Alejandro Escovedo, Bob Dylan and Leadbelly, plus new, original tracks. It will feature contributions from Buddy Miller and Randy Scruggs on guitar, Marco Giovino on drums and Byron House on bass. Miller, Giovino and House were most recently with Robert Plant's Band of Joy.
live local music on
Enter your ZIP code to see concerts happening in your area.
Data provided by Zvents
follow msn music