Halloween Has Stars Pondering Costume Ideas
Jack Ingram, Pat Green and Jason Aldean share Halloween plans
Wondering what some of your favorite country stars will be wearing this Halloween?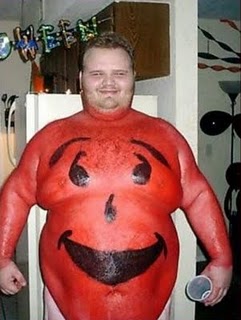 Jack Ingram says he'll be continuing his tradition of dressing as a country singer from another era, as he's done for the last two years. In 2008, he wore one of the loud Westerns shirts Garth Brooks and Brooks & Dunn were known for back in the '90s. Problem was, nobody seemed to realize it was a costume.
"The sad thing is when I went as a Garth Brooks-looking, flame-throwing cowboy singer, nobody really said anything," he tells One Country. "I don't think anybody got that it was a joke. Either nobody's paying attention or I'm just a dork."
So last year he went back a couple more decades, dressing in 1970-era Don Williams style with a brown felt hat with a big hatband and a corduroy shirt.
This year's costume is still up in the air. "Maybe this year I'll go for the 2000s style country singer with shaggy hair and look like myself," he says. Or he might channel a former alter ego of Garth Brooks. "Maybe this year I'll go as Chris Gaines," he says. "That way no one will care."
Fellow Texan Pat Green, meanwhile, tells us he's not a huge fan of the holiday, unlike the happy Halloween reveler pictured. "I'm not much of a costume guy, really," he says. "I just never really got into the whole Halloween thing, [especially] after about my 10th concert on Halloween watching people vomit into their Halloween costumes. It's kind of embarrassing. Adults shouldn't really do that."
Jason Aldean thought he had a great Halloween costume picked out this year, but his wife, Jessica, nixed it. He told the syndicated morning radio show Tony & Kris, "I was going to go as Tiger Woods and I was going to get my wife to be Elin. I was going to let her hold the golf club, but it didn't go over well, so I had to change it up." Instead, he'll be pairing a hockey mask like Jason from "Friday the 13th" with a Carhartt insulated suit. "It's like an old school costume, but it still works," he says. "It's a classic."