Joe Nichols A Free Agent As He Splits From Record Label
Singer Says He Wants To Work With 'People I Trust And Love'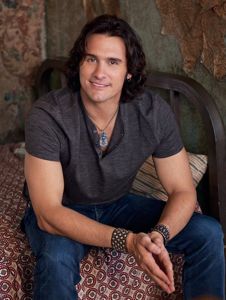 Joe Nichols has split from his record label, Show Dog-Universal Records, a label partly owned by Toby Keith.
Nichols informed his fans of this career development in a series of tweets on May 20 that started with this message: "I'd like to thank Show Dog Universal for doing the right thing. I'M FREE!!!!!" A follow-up tweet said, "My plans are to make a record with people I trust and love and be at a happy home (label). Haven't feel this good about things in a long time." Later that day, he added this tweet, "Just 2 be clear, I'm VERY thankful 4 showdog and what they have done 4 me. Our relationship has just reached its limits and I wish them luck."
Nichols, who recently welcomed a new baby girl to his family, got his start on Universal South Records in 2002 and landed eight top 10 hits there, including the No. 1s "Brokenheartsville,"​ "Tequila  Makes Her Clothes Fall Off," and "Gimmie That Girl." He became part of Show Dog when that label merged with Universal South.
live local music on
Enter your ZIP code to see concerts happening in your area.
Data provided by Zvents
follow msn music