Trace Adkins, The Band Perry Share Family Photos For Father's Day
Adkins Shows Off First Pic Of His New Grandson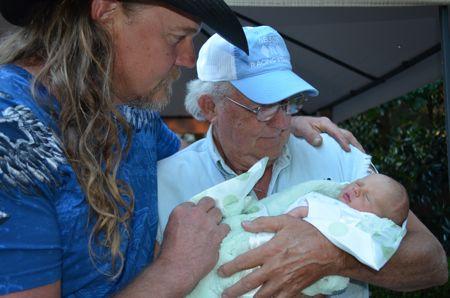 Both Trace Adkins and The Band Perry shared adorable family photos on Facebook to celebrate Father's Day. Adkins posted the sweet photo above of three generations of men in his family: Adkins, his new grandson, and Trace's father, Aaron Adkins.
Said Adkins in the post, "I celebrated Father's Day early this year when the eldest of my five daughters gave birth to my newest grandson, Jackson Trace Webber on Wednesday, June 6. Jackson weighed 7 lbs, 3 ounces."
The Band Perry, meanwhile, shared the photo below of themselves as children celebrating a snowy day with their dad, Steve.
According to the accompanying message, "It snowed once every six years in Mississippi, and as you can see, we weren't used to the cold. There was so little snow on the ground that Dad ended up pulling us down the hill on our sleds. He also ended up pulling us up the hill. Thanks Dad for always being there. Love Kimberly, Reid, and Neil."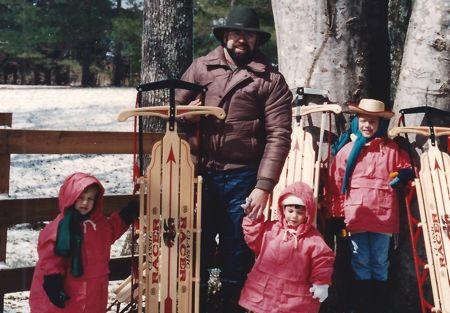 More on Bing: Trace Adkins