Briefs: News From Joe Nichols, Craig Morgan And More
Nichols Slips Up In Radio Interview And Reveals Sex Of His Baby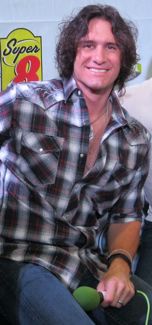 • In an apparent slip of the tongue, Joe Nichols (left) revealed this morning in a telephone interview with the KNIX Phoenix morning show that the baby he and his wife are expecting is a girl. Nichols also spoke briefly with the show's hosts about the couple's four and a half year long effort to conceive, which Nichols called "a brutal process," and the pain of suffering five miscarriages. Said Nichols, "It's like meeting that person you love, and falling in love, and recognizing it's the love of your life, and then losing that, and doing it, like, five times. It's a very painful, painful process when you lose a baby, and we've done it five times. It's incredibly tough and it makes this experience  [of finally expecting] that much more incredible."
Nichols has another daughter, 13-year-old Ashelyn, from a previous relationship.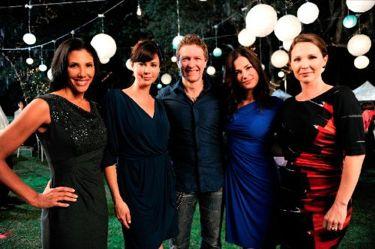 • Craig Morgan will make his acting debut as a guest star on the Lifetime network drama "Army Wives," airing March 18 at 9 p.m. (ET/PT). Although Morgan is regularly in front of a camera as the host of his show "Craig Morgan: All Access Outdoors," this marks his first scripted television appearance. His guest appearance will feature performances of his current hit single, "This Ole Boy," and album cut, "Love Loves A Long Night." He's pictured on the set with the show's cast, from left, Wendy Davis, Catherine Bell, Kim Delaney and Kelli Williams.
• Lauren Alaina recently recorded background vocals for the next Aerosmith album, according to this tweet she posted on March 9: "Yesterday: returned to 'Idol' and then went to the studio to record background vocals for the new Aerosmith record. #ISTHISREAL? Thank u Steven!"

• The Band Perry recently had a songwriting session with Sheryl Crow, one of Kimberly Perry's songwriting heroes.
live local music on
Enter your ZIP code to see concerts happening in your area.
Data provided by Zvents
follow msn music