Kacey Musgraves' country music career off to a fast start
Singer set to release her debut album in March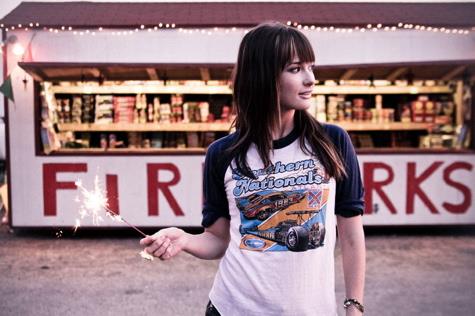 If you haven't yet heard of singer/songwriter Kacey Musgraves, you will soon. Her career seems to have gone from zero to 60 in near record time.
Her debut single, "Merry Go Round," has zoomed into the top 15 on Billboard's country airplay chart in just 20 weeks. On the strength of that single alone, the 24-year-old Texas native was recently nominated for an Academy of Country Music Award as one of just three women in the best new female vocalist category. Starting Jan. 31, she'll be the opening act on Little Big Town's Tornado Tour, and this summer she'll move to even bigger stages when she joins Kenny Chesney's No Shoes Nation stadium tour.
Now, Mercury Records has set a release date for her debut album, "Same Trailer Different Park," named for a particularly memorable lyric in "Merry Go Round." The set, co-produced by Musgraves, will hit stores March 19. Musgraves wrote or co-wrote all of the tracks on the album.
"The making of this record was such a fun and meaningful time for me," she says in a press release. "As a writer, singer and producer I learned so much throughout the whole process. I am proud and excited to present a project alongside [co-producers] Shane McAnally and Luke Laird that came from a very real and inspired place in my brain and heart."