Mindy McCready Welcomes Son Zayne
Pregnancy Was Not Twins, As She'd Previously Announced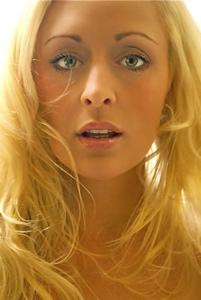 Onetime country star Mindy McCready and her boyfriend, David Wilson, welcomed baby boy Zayne on Monday morning. He joins McCready's son, Zander, from a previously relationship.
Said McCready in a press statement, "Zayne is truly a blessing and a joy. It was a long and trying pregnancy. We're so happy he's here. There are no words to convey how happy we are."
McCready had previously announced that she was expecting twins with this pregnancy. Her spokesperson tells One Country, "At the time of the initial announcement surrounding Mindy's pregnancy, in consideration of her size, Mindy was certain she was carrying twins. A misinterpreted sonogram seemed to support her feelings."
McCready landed three top 10 hits in the mid-1990s, including No. 1 single "Guys Do It All The Time."
live local music on
Enter your ZIP code to see concerts happening in your area.
Data provided by Zvents
follow msn music