Briefs: News From Craig Morgan, Ronnie Dunn And Lee Brice
Dunn And Brice Compose Theme Songs For Sporting Events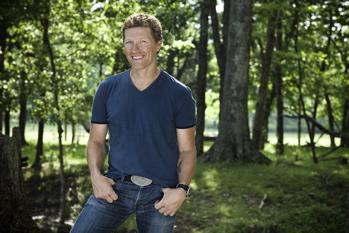 • Craig Morgan will co-host the upcoming fourth season of "Field & Stream Total Outdoorsman Challenge" on the Outdoor Channel. The reality series highlights the journey of outdoor enthusiasts from across the country battling for recognition as the nation's most all-around skilled outdoorsman, as well as more than $50,000 in cash and prizes. The show is expanding from a four-part special to 13 half-hour episodes this season.
Morgan's hosting duties will include color commentary from the heart of the action, competition analysis and on-field interviews. He will be joined by co-host T. Edward Nickens, Field & Stream editor-at-large and author of "The Total Outdoorsman." Morgan also continues to host the show "Craig Morgan: All Access Outdoors," which is currently in its third season on Outdoor Channel.
The new season of "Field & Stream Total Outdoorsman Challenge" will debut on October 3 at 9:30 p.m. (ET).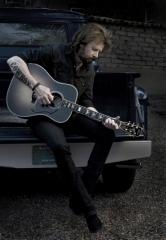 • Ronnie Dunn has created a remix of his single, "Let The Cowboy Rock," especially for the Professional Bull Riders (PBR), and will debut a new video for the song September 8 at Nashville's Bridgestone Arena on night two of the PBR's Built Ford Tough Series Jack Daniel's Invitational. The clip integrates footage from PBR events, and will be played at additional PBR events through the rest of the year.
Initially inspired to modify the song's lyrics while watching a PBR event on television, Dunn explained in a press release, "Bull riding is arguably the most intense and electric event in rodeo. The folks at PBR came along and turned up the volume in a way. That's what I wanted to do with 'Let The Cowboy Rock.' It just felt like a perfect match."
His alternations to the song include the addition of rodeo specific terms and slang, and according to Dunn, he took the liberty of "making a few terms up." After playing it for the PBR executives, the organization adopted it as its official song. "Let The Cowboy Rock (PBR Remix)," will be available for download soon.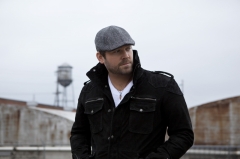 • With the kickoff of college football season, Lee Brice has been chosen by the Clemson Tigers to write and record their game day anthem. Before each game, the Tigers will charge the field to Brice's "Orange Empire," which is also now available on iTunes. To preview the two-minute "Orange Empire," click here.
Brice, a South Carolina native and former Tiger team member, will host a pre-game concert on Nov. 23 at Littlejohn Coliseum, the night before Clemson goes head-to-head with rivals the USC Gamecocks.
"I remember the ride over to the stadium on the team bus," said Brice in a press release. "When we'd get to the top of that hill, there really is no describing the intensity and excitement. The fans were ready and insanely loud! When I sat down to write this song, I wanted to portray that feeling. Hopefully it'll get 'em going!"