Briefs: Sweethearts Of The Rodeo Make A Comeback
Also, The Oak Ridge Boys To Stage 40th Anniversary Tour, And More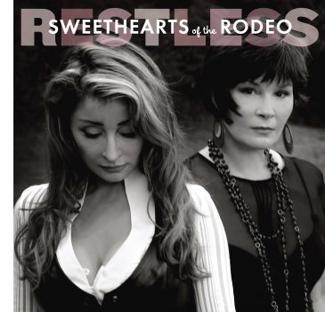 • Country music duo Sweethearts of the Rodeo, which enjoyed a string of hits in the late 1980s, is back with its first album since 1996. The 12-track set, "Restless," will be available on Oct. 23 and was co-produced by the duo's Janis Oliver and Kristine Arnold, who are sisters. They will tour nationwide to support the project.
"The timing was finally right for us to focus on the dream we have shared for years—to record and perform together as Sweethearts of the Rodeo once again," says Arnold in a press release. "Janis and I feel very proud of this project and hope that everyone who listens can hear the love and joy that went into completing it."
The two women formed Sweethearts of the Rodeo as teens, and landed a recording contract in Nashville in 1985. They scored seven top 10 hits between 1986 and 1988.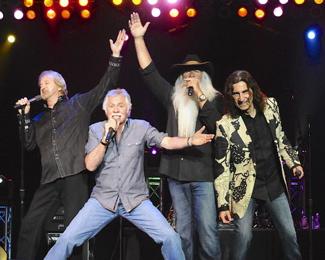 • The Oak Ridge Boys (right) will kick off their 40th anniversary tour on Jan. 19, 2013 at the historic Grand 1894 Opera House in Galveston, Texas. They're also readying a commemorative CD that will feature four decades of their hits and collaborations. Also in the works is a network television special and a cruise, The Oak Ridge Boys Rally at Sea, which will sail from February 28-March 4, 2013 with two performances by the group along with a meet & greet session and a reception.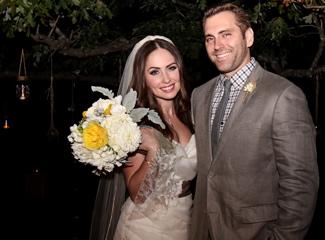 • Hannah Blaylock, lead singer for the trio Edens Edge, married beau Justin Wakefield at Pratt Place Barn and Inn in the band's home state of Arkansas on Sept. 30. Longtime friend Steve Smith, who initially helped connect the members of Edens Edge and wrote a song ("Christ Alone") for their album, officiated the intimate ceremony. The bride led wedding guests in a traditional hymn, "Turn Your Eyes Upon Jesus." Band mate Dean Berner's mother provided the deserts at the reception, homemade apple pie, cobbler and chocolate chip cookies. The couple will take a honeymoon trip before Blaylock reunites with her band mates for the Rascal Flatts Changed Tour.
• Trace Adkins' own brand of sausage is now available online for fans who can't find it at local retailers. Manufacturer Hightower Enterprises has launched the Trace Adkins' Hightower's' Country Smoked Sausage eStore at traceadkinscountrysa​usage.com. The Web site also offers sausage recipes.
Adkins serves as spokesperson—as well as namesake—for the sausage, which is produced in his home state of Louisiana. The Adkins-branded meats come in three flavors—original, hot original and jalapeno & cheese. The superstar's namesake smoked sausage had just become available at certain retailers this past spring.
live local music on
Enter your ZIP code to see concerts happening in your area.
Data provided by Zvents
follow msn music