Briefs: Christian Music Star Mac Powell Makes His Country Debut
Also, News From The Eli Young Band, Laura Bell Bundy And Jay DeMarcus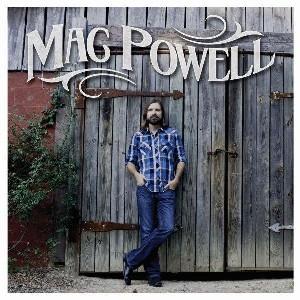 • Mac Powell is best known as the front man for the multi-platinum selling Christian rock band Third Day. Now, he's branching out into county music, releasing his first album in the genre on Aug. 21. With no label on board just yet, it appears Powell is planning to self-release the project.
He tells Billboard, "I grew up listening to country music. It was a big part of shaping me musically, and I think that's pretty evident in Third Day music."
The self-titled album includes 12 songs written by Powell including "June Bug," which he has already sent out to his more than 80,000 Twitter followers.
Powell comes to country with impressive credentials. The Atlanta-based Third Day has won four Grammy Awards, amassed 27 No. 1 Christian singles, and sold more than seven million albums. He made his first foray into country with a solo performance at the CMA Music Festival in June.
While continuing his work with Third Day, which has a new album due out this fall, Powell will also be playing more than two dozen solo country shows this summer and fall, backed by group of country musicians dubbed the Backsliders. 
• Eli Young Band singer Mike Eli and his wife, Kacey, welcomed their first child (and the first band baby) on July 30 in Dallas, according to People.com. The coupled named their daughter Kline Olivia Diaz. Eli told People, "They tell you about this feeling that is beyond comparison . . . and the moment Kacey and I laid our eyes on little Kline we understood it's absolutely the coolest thing ever!"
• Broadway star turned country singer Laura Bell Bundy is working on her second album for Universal Music Group Nashville, and has enlisted the aid of Rascal Flatts' Jay DeMarcus to produce.
live local music on
Enter your ZIP code to see concerts happening in your area.
Data provided by Zvents
follow msn music