Dierks Bentley Records 'Weeds' Theme Song
Singer Puts A "Cool Country Spin" On Track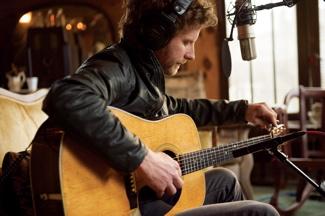 Dierks Bentley has recorded "Little Boxes," the theme song to the Showtime series "Weeds," which will be used for the show's eighth and final season. Bentley's rendition of the 1962 folk song will open an episode later this season. Other versions have previously been recorded for the show by Elvis Costello, Regina Specktor, Death Cab for Cutie, Ben Folds, Steve Martin, the Shins and the Decemberists.
"When they approached me about recording the theme song for 'Weeds,' I jumped at the chance," Bentley says in a press release. "I'm a fan of the show, and thought the guys in my band could put a cool country spin on it. I think the only other country singer to try this was Willie Nelson . . . of course."
Preview Bentley's version of "Little Boxes" here.
live local music on
Enter your ZIP code to see concerts happening in your area.
Data provided by Zvents
follow msn music