Kenny Chesney To Produce ESPN Special On Tennessee Football Star
Chesney's Hero, Condredge Holloway, Inspires Program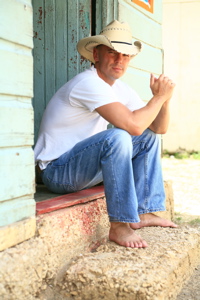 Last year, Kenny Chesney took some time off from music to create the high school football documentary "Boys Of Fall," which debuted on ESPN. The experience must have been a positive one for Chesney, who is teaming with ESPN yet again as producer of a one-hour special on Chesney's hero, former University of Tennessee quarterback Condredge Holloway. Titled "The Color Orange: The Condredge Holloway Story," it will air Feb. 20 at 8 p.m. (ET) as part of the network's "Year of the Quarterback" programming initiative.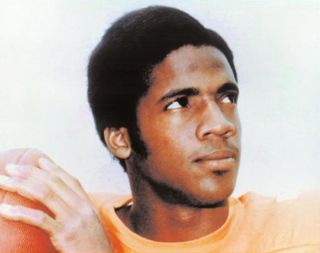 Holloway (pictured) was the first African-American to start as quarterback in the Southeastern Conference. Chesney wore Holloway's jersey number when he played high school football in his East Tennessee hometown.
Also on board for the project is director Shawn Silva, best known for shooting such country music videos as Sugarland's "Stay," Rascal Flatts' "What Hurts The Most" and Chesney's "You Save Me." Silva also lensed Sugarland's 2009 ABC-TV special "Live On The Inside."
Returning to music, Chesney is set to begin rehearsals for his "Goin' Coastal" tour shortly. The tour kicks off in March, as previously reported.
live local music on
Enter your ZIP code to see concerts happening in your area.
Data provided by Zvents
follow msn music