Lee Brice's Five-Year Road To 'Overnight' Success
Artist Scored First As A Songwriter, Then As A Singer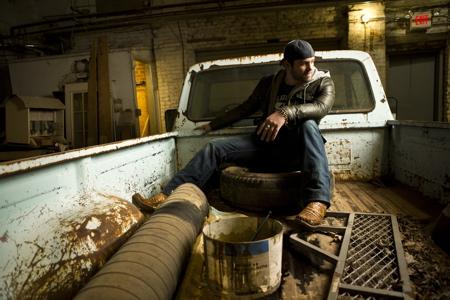 After first packing his resume full of hits he wrote for other artists, including the Garth Brooks No. 1 "More Than A Memory" and the Eli Young Band's more recent No. 1, "Crazy Girl," Lee Brice is finally attaining those kinds of chart numbers as an artist as well.
His 2010 hit, "Love Like Crazy," became the year's most played song, peaking at No. 3. Then earlier this month, fresh from his song of the year win for "Crazy Girl" at the Academy of Country Music Awards, the gruff-voiced singer finally landed his first No. 1 as a performer with "A Woman Like You," an accomplishment he says gave him "a big, big sigh of satisfaction." The single has sold more than a half million downloads to date.
"A Woman Like You" was the lead single from his sophomore album, "Hard 2 Love," which just hit stores this week.
Going into the studio to make "Hard 2 Love," Brice felt like he had something to prove. "I felt like I could make a record as good or better than the last record, so I was actually really excited and really anxious to start working on it," he tells One Country. But after his record label, Curb Records, gave the green light for Brice to co-produce the project and take full artistic control, a bit of nervousness set it.
"Once I found out the label was going to let me just go make the album I wanted to make, how I wanted to make it, and with [whom] I wanted to make it, then the pressure got on," he says. "I wanted to go be creative and do all these things, but when I got it done I was like 'Well, I hope they like this 'cause it's all on my shoulders.' Now that I've pleased them and they really trust me, it's such a great place to be in, even for the next record."
Brice says he poured his heart into the album, for which he co-wrote eight of the 13 songs. "I didn't just go cut songs, I spent countless hundreds of hours on the whole process," he says, even lying in his bunk on the tour bus painstakingly working out the song sequencing.
With a total of five producers credited on this album, including several of his songwriting buddies, Brice says he took on the role of "the thread between all of it to keep it cohesive. That's how we went about it," he explains. "That's how we'll continue to go about it. When I want to make some music with my friends, we'll go record the song, and whoever gets producer [credit] gets producer [credit]."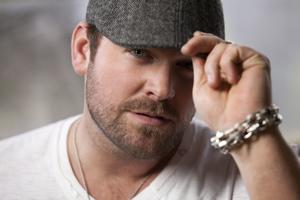 It's been nearly two years since the release of his debut album, "Love Like Crazy" whose title track took an astonishing 55 weeks to ascend the country charts, breaking a chart record for longevity in the process. Brice admits that was a frustrating time, mostly because he wanted the song to get its due, even though he didn't write it.
"I knew if enough people heard it it would impact their lives," he says. "I knew what the song could be. So when it was potentially stalling or failing in moments during that [time], that was frustrating because I wanted the song to see that light of day that it deserved. It eventually did, but it did take a while."
But during that same year of watching the single slowly ascend, Brice graduated from touring in a van playing gigs that paid not much more than pizza and gas money to traveling in a tour bus and performing in much better venues. He's most grateful that he now has the opportunity to take better care of his band.


"Every big success takes you to another stepping stone, another level," he says. "Those were big levels for me going from a van to a bus, and being able to treat my guys [the way] they deserved, so that was a blessing. With 'A Woman Like You,' there's another level we're stepping up on, and the more hits we have, the more levels we'll step up on, and I'm excited about that."
He's planning to take his personal life to new levels as well. Brice got engaged to longtime love Sara Reeveley in January, and just after the ACM Awards earlier this month he moved his fiancée and their three and a half year old son, Takoda, to his Nashville home from Ohio, where mother and son had been living. Brice says the wedding plans are still in the works, but the couple is considering a spring 2013 ceremony.
Meanwhile, look for Brice to hit one more milestone when he makes his late night TV debut on "The Tonight Show With Jay Leno" May 1.
Are you sure you want to delete this comment?
live local music on
Enter your ZIP code to see concerts happening in your area.
Data provided by Zvents
follow msn music