Briefs: News from Jason Aldean, Reba, Big & Rich and more
Plus, Sammy Kershaw and band involved in bus accident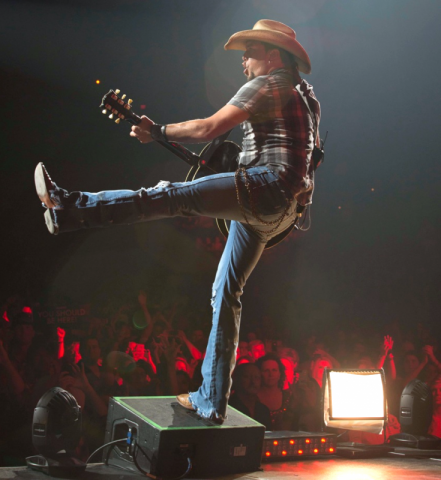 • Jason Aldean will kick off the first leg of his 2013 Night Train Tour in Bossier City, La., on Feb. 21, 2013, with plans to roll on to 22 more cities on the tour, which runs through May. Opening the shows will be Jake Owen and newcomer Thomas Rhett (son on Rhett Akins).
"The thing I'm most excited about for next year is getting to add some new songs off the 'Night Train' album into my show," says Aldean in a press release announcing the tour. "As a musician, it's great to be able to shake up the set list and think of cool ways to present these new songs in the live show. We're already working on some cool production ideas, and we're going to come back from the holidays ready to go. I'm a big fan of both Jake and Thomas Rhett, so it'll be awesome to have those guys out with us."
Several previously announced stadium dates on the Night Train Tour sold out in minutes. In 2013 Aldean will play to sold out crowds at the University of Georgia's Sanford Stadium in Athens, GA (4/13), with a two-night stand at Boston's Fenway Park (7/12 and 7/13) before heading to Chicago's Wrigley Field.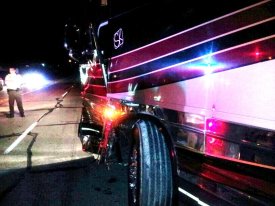 • Sammy Kershaw, his band and crew were involved in a tour bus accident in Texas on Friday night (Nov. 2). After getting on the road following a concert in Nocona, Texas, Kershaw's bus was struck by another passenger vehicle traveling at a high speed, causing major damage and leaving the bus inoperable. The driver of the vehicle that struck Kershaw's bus was taken to hospital with injuries. Kershaw, his band and crew were shaken, but not seriously injured.
"My guys and I are a little sore today," Kershaw said on Monday. "The third day is always the worst. Eleven people were involved in the accident and no one was killed. It could have gone the other way. Buses and cars can be replaced, but people can't. I'm so thankful that the other driver, my band and crew are all still here. We had a guardian angel."
The accident has not resulted in any tour date cancellations.
• Big & Rich will be honored with the 2013 Artist Humanitarian Award at Country Radio Seminar Feb. 27, 2013 in Nashville. The duo is being recognized for its charitable endeavors on behalf of St. Jude Children's Research Hospital, and efforts to help underprivileged children and families in struggling countries like Uganda, Sudan, Haiti and Kenya, among numerous other charity works. Vanderbilt Children's Hospital, National Coalition Against Domestic Violence, the 173rd Airborne Memorial Fund, Project Clean Water, the Special Olympics, Second Harvest Food Bank and the Nashville Symphony are just a few of the other causes the duo has donated its charitable efforts to.
The CRS Artist Humanitarian Award was created in 1990 to honor those country artists who have exhibited exceptional humanitarian efforts during their career. Past recipients of the annual award have included Rascal Flatts, Tim McGraw and Faith Hill, Trace Adkins, Randy Owen, Toby Keith, Brad Paisley, Brooks & Dunn, Reba McEntire, Vince Gill, Garth Brooks and Charlie Daniels, among others.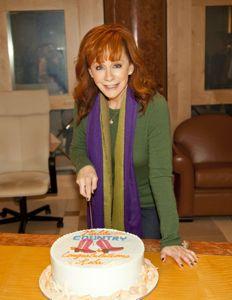 • Reba McEntire (right) celebrated the successful premiere of her new ABC sitcom "Malibu Country" on Friday night (11/2) with a cake shared with her staff in Nashville. The new series ranked in the top slot, with 8.9 million viewers tuning in, according to statistics provided by her record label.
McEntire conducted a live tweet via her official Twitter handle @Reba during the premiere to share some behind the scenes moments from the show's production.
Preceding the premiere, she performed the "Malibu Country" theme song, "Goodbye Looks Good On Me," on "Good Morning America" last Thursday.
live local music on
Enter your ZIP code to see concerts happening in your area.
Data provided by Zvents
follow msn music