Restless Heart to mark 30th anniversary with new tour
Band still includes all of its original members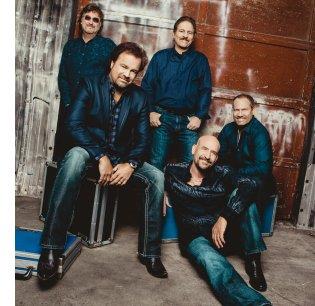 Restless Heart marks its 30th anniversary as a touring band this year with, naturally, a new tour. The 2013 "30 Years & Still Restless Tour" will kick off Jan. 4. Already announced are 27 shows in 25 cities, but the tour is expected to eventually reach 80-90 dates by year's end.
The group, which somewhat unusually can still boast having every original member, also plans to release new music in 2013, although no details about that have been released yet. Restless Heart charted 27 singles on Billboard's Hot Country songs chart between 1985 and 2004, including six consecutive No. 1 hits and nine other top 10 singles.
"It's an honor to be able to continue to play our music across the country with all five original members, which is something that is almost unheard-of in our business," says Restless Heart front man Larry Stewart in a press release. "We are so blessed to have all remained in great health and are able to continue to do what we love most."
Restless Heart pianist and vocalist Dave Innis adds, "I'm extremely fortunate to be part of a 30-year legacy where I am constantly blessed by people's connection to our music. The stories of how our songs have touched a life will never lose their impact. It's truly humbling."
The band also includes John Dittrich, Greg Jennings and Paul Gregg. Stewart pursued a solo career for a time in the mid-'90s, charting eight solo singles, one of which was the top 5 hit "Alright Already."
live local music on
Enter your ZIP code to see concerts happening in your area.
Data provided by Zvents
follow msn music