Billy Ray Cyrus Reveals Details Of New Album
Project Will Be Released On Cyrus' Own Label Oct. 23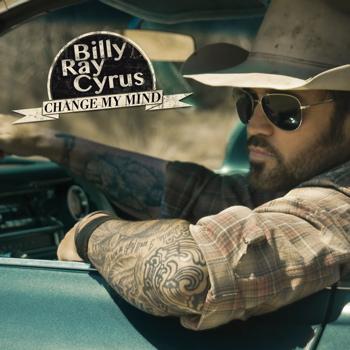 Billy Ray Cyrus has revealed the cover art and track listing for his upcoming release, "Change My Mind," which will be his 13th studio album. It is due in stores internationally on Oct. 23. The title track is already available at iTunes and other digital retailers.
The 10-song collection taps into Cyrus' roots in bluegrass, Southern rock, gospel, and country music. It was recorded over the course of three months in Los Angeles with Grammy-nominated producer Brendan Friesen. The album will be released on the Blue Cadillac Music label, founded this year by Cyrus and Friesen.
"My songs come to me when I'm dealing with heavy stuff," Cyrus says in a prepared statement. "If I'm going through something emotional, the songs pour out of me. It's the only way I know how to express myself. I have lived through every emotion on every one of these songs. I'd just write it all down and tell myself, 'Lean into the music.'"
Here's the album's track listing: 
Change My Mind
Once Again
Hillbilly Heart
Tomorrow Became Yesterday
Good As Gone
Forgot to Forget
That's What Daddy's Do
Hope Is Just Ahead
I'm So Miserable
Stomp
live local music on
Enter your ZIP code to see concerts happening in your area.
Data provided by Zvents
follow msn music