Exclusive Preview Of Sugarland Track From 'Act Of Valor'
Jack Owen Takes The Film's Navy SEAL Stars Out On The Town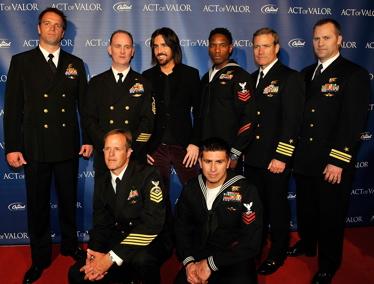 Sugarland is among the country stars contributing songs to the soundtrack for the new film, "Act Of Valor," which hits theaters Feb. 24. And while the soundtrack will be in stores Feb. 21, you don't have to wait that long to hear Sugarland's contribution, "Guide You Home," which features more prominent than usual vocals from the duo's Kristian Bush. Get an exclusive first listen right here.
The film, which features a handful of spectacular, edge-of-your seat action sequences, stars real-life active duty Navy SEALs alongside a small cast of real actors. Among the other artists who provided songs inspired by the film are Keith Urban, Lady Antebellum, Trace Adkins, Jake Owen, Wynonna Judd, Montgomery Gentry, Josh Kelley, Hunter Hayes, and Lori McKenna.
Proceeds from the soundtrack will benefit the Navy SEAL Foundation and the Wounded Warrior Project.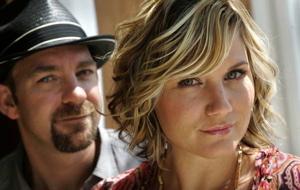 While Sugarland (right) was not in attendance, four other artists featured on the soundtrack were on hand for a Feb. 7 premiere in Nashville, where the film's directors, screenwriter, and seven SEALs who star in the movie joined media and music industry guests.
Urban attended with his attorney. Adkins and his wife, Rhonda, were also in the audience, as were Judd and her fiancé and band-mate, Cactus Moser.
Owen, who contributed the song "The Best I Can" to the soundtrack, attended the film and after-party at a local restaurant. He is pictured above with some of his new friends prior to the screening.
"Getting to hang out with the Navy SEALS last night was truly the biggest honor of my life," Owen said in a prepared statement. "Everyone should go see 'Act of Valor.' The movie is so intense, but it's real. It reminds you that every single day you should be very grateful to live in this country."
Are you sure you want to delete this comment?
live local music on
Enter your ZIP code to see concerts happening in your area.
Data provided by Zvents
follow msn music