Briefs: Blake Shelton gets animated for CMT's 'Bounty Hunters'
Plus, Carrie Underwood becomes the voice of the Grand Ole Opry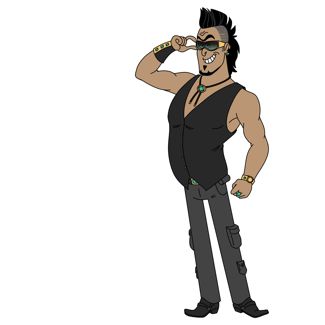 • Blake Shelton will make a guest appearance on CMT's animated comedy series "Bounty Hunters" on August 17 in a new episode airing at 10:30 p.m. (ET/PT). "Bounty Hunters" stars comedians Jeff Foxworthy, Bill Engvall and Larry the Cable Guy as characters based on themselves who track down fugitives for their two-bit bounty hunting business, Barton Bounty Hunters. Comedian Lisa Lampanelli also stars as a tough-as-nails bondswoman who throws them cases.
In his episode, "Team Buck," Shelton plays the character Buck Masters (pictured), a rival bounty hunter who steals away Larry the Cable Guy. According to the networks' episode recap, "Larry imagined he'd be firing rocket launchers and rappelling from helicopters at his new job, but in reality he's a glorified water boy. When Larry catches a prized fugitive, he must choose between handing him over to his new boss Buck Masters or his old friends at Barton Bounty Hunters."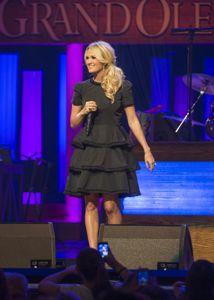 Shelton isn't the first country star to voice a character on the show. Kellie Pickler made a guest appearance in the Aug. 3 episode, "Squeal Of Love," playing a beautiful, mysterious woman named Daisy who romances Engvall, then is exposed as a pig thief and a fugitive.
•••••
• Carrie Underwood is the voice of a new Grand Ole Opry radio campaign to begin airing next week in certain markets as well as on the Opry's nationally syndicated radio program, "America's Opry Weekend."
In the campaign, Underwood (right) speaks about her recent 5th anniversary celebration as an Opry member and also invites radio audiences to visit Nashville and to stay connected to the Opry via its mobile app.
Underwood performed her seventh sold-out Opry show of the summer this past weekend.
Are you sure you want to delete this comment?
live local music on
Enter your ZIP code to see concerts happening in your area.
Data provided by Zvents
follow msn music