Eminem Brings "Survival" To "Call Of Duty: Ghosts"
The Detroit rapper reveals his new single through a video game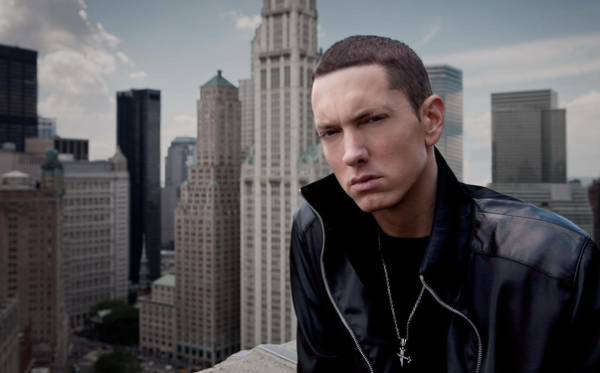 Eminem has been inching his way back into Rap recently, but today by way of a "Call Of Duty: Ghosts" video game trailer, Slim Shady offered a focused glimpse into his upcoming project. It's "Survival" of the fittest.
The track leans on Rock, as electrifying guitars announce the hook's "This is survival of the fittest / This is do or die." Then Eminem jumps in with ferocity, as he manages to squeeze his entire career into a three-minute song. "Wasn't ready to be a millionaire / I was ill-prepared," he admits. "I was prepared to be ill though / The skill was there." He then travels through his journey from destroying mics on the battleground to regaining his momentum. He's making it very clear that he's back and better than ever.
While the status of Eminem's return has been rocky, the question of whether or not he's still lyrically capable has never entered the conversation. Once named the Rap G.O.A.T. (Greatest Of All Time), it seems as though Em's skill is unshakeable. His performance in New York City at
G-Shock's 30th Anniversary
only fanned the flames of what's to come. This track "Survival" is the first step, and it's enough for us. For now.
"Why stop when it doesn't have to end?" he chants on the new single. Exactly. Check out the preview below. The song may be NSFW as it contains several four-letter words:
live local music on
Enter your ZIP code to see concerts happening in your area.
Data provided by Zvents
follow msn music