Eminem readies 'MMLP2,' releases Rick Rubin-produced track
Slim Shady is definitely back, and he's going "Berzerk"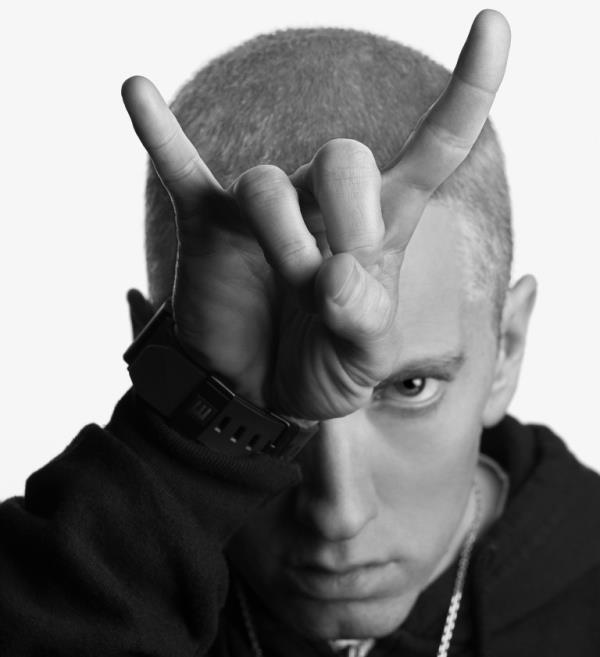 Eminem is perhaps one of the most elusive figures in hip-hop. His title of "G.O.A.T." in certain circles has provided a sizable platform for Slim Shady to continue his art at a time frame he seems to be most comfortable with. During the MTV VMAs on Sunday (August 25th), we learned that Eminem will be releasing his eighth studio album "MMLP 2" or "Marshall Mathers LP 2" on November 5th along with a snippet of a new track. Now Em delivers the project's lead single "Berzerk" in full, produced by none other than Rick Rubin.

Weeks back, Eminem's track "Survival" arrived as part of the video game "Call Of Duty: Ghosts" and took heavy-hitting electric guitars and bashed them together with Em's aggressive vocals. "Berzerk" travels along a similar vein, though Eminem takes the grittiness to another level, while simultaneously sprinkling in elements of old school hip-hop thanks to the production of Rick Rubin. In fact, Rick Rubin and Dr. Dre will both be Executive Producing the entire project. Could rock be the new road for Eminem to travel? Who knows. We'll all just have to wait and see.

In the meantime, check out the full version of the song over here. But be warned, it contains language not fit for print. And be sure to grab "MMLP 2" when it arrives on November 5th.

live local music on
Enter your ZIP code to see concerts happening in your area.
Data provided by Zvents
follow msn music