Exclusive album premiere: Carcass, "Surgical Steel"
Death metal greats stage stunning comeback on long-awaited new album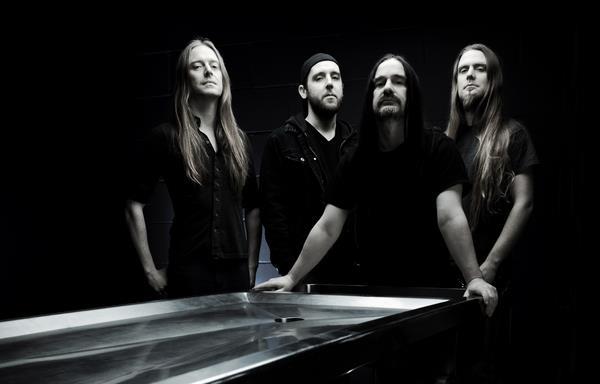 For all the new blood the metal world has welcomed as a new generation of musicians and fans has come of age, the genre still, stubbornly, casts its gaze to the old guard. For good reason, too, as some of the biggest metal/hard rock stories of the last 12 and a half years involve comebacks staged by long-dormant (creatively or otherwise) veteran bands. Iron Maiden, Judas Priest, Celtic Frost, Accept, Rush, and even Ratt all rebounded in huge ways since 2000, releasing albums that display an astonishing level of vitality for bands that age. And what's the biggest metal story of 2013? Black Sabbath scored their first chart-topping album in America.
When Carcass announced they were recording their first album since 1996's "Swansong", there was more than a little apprehension expressed among fans. After all, not every hyped comeback works (Morbid Angel, anyone?) and guitarist Michael Amott, a crucial contributor to the 1993 classic "Heartwork", was too committed to Arch Enemy and Spiritual Beggars to stay with the reunited band. All bassist/vocalist Jeff Walker and guitarist Bill Steer did, however, was prove all doubters wrong with "Surgical Steel", a stunning return to classic form that simultaneously evokes the groundbreaking brutality of 1991's epochal "Necroticism – Descanting the Insalubrious" and the refined melodies and restrained songwriting of "Heartwork". An album that hits the ground running and gets better and better with each track – its last half is spectacular – "Surgical Steel" already ranks among the most acclaimed metal albums of 2013, and for good reason. It feels as if not a day has passed in the last 20 years.
Needless to say I'm elated to present this exclusive premiere of Carcass's "Surgical Steel". Listen via YouTube below, and enjoy one of the best metal albums  - some might say the best – of the year.
"Surgical Steel" will be released September 17 on Nuclear Blast. Pre-order it here.
live local music on
Enter your ZIP code to see concerts happening in your area.
Data provided by Zvents
follow msn music