Exclusive: Chris Young reveals details of his terrifying ordeal
Singer calls bacterial infection "pretty creepy"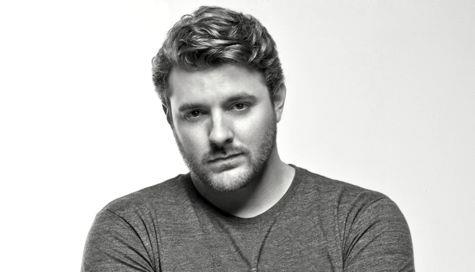 A week after surgery to cut a bacterial infection out of his leg, Chris Young is back on the road and will resume performing in his regular middle slot tonight on Brad Paisley's Beat This Summer tour at Shoreline Amphitheatre in Mountain View, Calif., after missing several dates. In a conversation this afternoon with One Country, Young revealed the details of his ordeal, and how he's doing now.
One Country: How did you become ill?
Chris Young: When I left Nashville, I had a cut on the inside of my leg. It got bacteria in it, just a freak thing. It can happen from any kind of cut, scratch, anything. It got into my bloodstream. I took off from Nashville and was fine, but by the time I landed in Denver I was in septic shock and they had to wheel me off of the airplane and take me to the hospital.
You issued a statement this week thanking the doctors and nurses at the Denver hospital for saving your life. Was it really that dicey?
When I got there, they were like "We won't put you in surgery today." As the day wore on, I was on three different blood pressure medications, one of which is the strongest one they can give you to bring your blood pressure back up, and it was still falling. They were concerned about organ failure at one point, so they took me straight into surgery. It was pretty creepy and pretty scary.
How are you now?
I'm a week removed from it now. I've got a hole in my leg and I kind of walk with a limp, but other then that I'm good . . . It's just one of those things that scares the hell out of you.
The limp is temporary?
It's temporary. I probably have a dime-sized hole in my leg where it's still healing up. It's not going to heal in a week, so I'm being careful with it, but they told me I could get back out on the road and I didn't want to miss anything else.
Are you all ready to hit the stage tonight? Do you have to make any accommodations post-surgery?
No, thank god I don't have to sit down because Brad called me after it all went down and he's like "Please tell me you have to sit on a stool, please tell me you have to sit on a stool, because we're going to make fun of you." I'm like, "Nope. Unfortunately, you don't get to make fun of me today."
live local music on
Enter your ZIP code to see concerts happening in your area.
Data provided by Zvents
follow msn music