God Forbid announce break-up
New Jersey metalcore band calling it quits after 17 years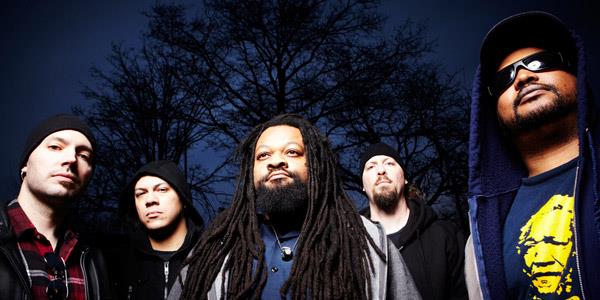 After 17 years and six albums, New Jersey metalcore mainstays God Forbid are calling it a day. The announcement comes a few days after founding guitarist Doc Coyle stated that he was leaving the band, stating "there are elements of disorganization and unprofessionalism within the group that have made it impossible to be an effectively active band. I don't feel like I'm being treated in a way that meets my standards, so I have to remove myself from the equation."
Vocalist Byron Davis confirmed the split by saying, "Yes its true GF is down. We are a family for the most part some move on while others keep it real like before the band began. I should feel sad but I don't right now because a new chapter has begun. I'll be seeing you all around somewhere. Believe that."
Guitarist Matt Wicklund, who joined the band after Coyle's brother Dallas left the band in 2009, posted, "It is a sad time for us and also a time of new beginnings. The past 4 years have been an amazing journey for me and I am forever thankful for the experiences I have gained and the musical family that I was welcomed into. I have grown immensely from all of this as an artist and a person. I am very proud of the album 'Equilibrium' that I got to write and record with the guys and I loved every minute I got to play all of the songs, new and old, on stages around the world for all of the wild and loyal GF fans."
Although metalcore peaked in the mid-2000s, reaching an ungodly, intolerable level of oversaturation that the metal genre is still trying to dig itself out of, God Forbid was always one of the best, faithful to the formula yet always creating passionate, catchy, aggressive music, and better yet, becoming a phenomenal live band. Of all their recorded output, their 2005 album "IV: Constitution of Treason" and 2009's "Earthsblood", both released on Century Media, remain their best work, and although it's sad to see them go, they left a good body of work behind them.
Are you sure you want to delete this comment?
live local music on
Enter your ZIP code to see concerts happening in your area.
Data provided by Zvents
follow msn music